Winnipesaukee, Newfound and Squam Lake Accolades
It's always fun to read articles where Lake Winnipesaukee and our area lakes are given high accolades on a national level. After all, where can you wake up to the smell of pines, campfires, and the gentle sound of waves lapping at the shore? Where can you swim out to the water without having to worry about snakes, alligators, sharks, or freezing water temperatures? Where can you experience crystal clear water with majestic mountains in the distance?
Here's what a few magazines and online reviews are saying:
Discover Boating: named Lake Winnipesaukee, one of the ten best lakes in the USA. The article stated, "what makes this lake noteworthy compared to others is the number of islands-there are a couple hundred of them dotting the landscape, giving the place a vibe similar to that of a coastal town… a sleepy natural gen of a region."
Insider.com: ranked Lake Winnipesaukee the 18th most beautiful lake in the USA., "spanning over 20 miles at the foot of the White Mountains where 275 islands dot its surface." Crater Lake in Oregon was ranked #2. Can you believe it's 1,943 feet deep, the deepest in the US?
Skyscanner.com: ranked Newfound Lake "the most beautiful lake in the country for swimming with its perfectly rustic setting surrounded by tall trees and towering mountains…this pristine lake is said to be one of the cleanest in the world, fed by eight springs."
VacationsMadeEasy.com: ranked Newfound Lake the 8th clearest lake in the USA. "This gorgeous lake is home to the purest fresh water in the state & is refreshed twice a year by eight underground springs with the largest freshwater swimming beach in New Hampshire."
Google: lists Lake Winnipesaukee as one of the prettiest lakes in the US, with 267 reviews at a 4.7-star rating. "Epic fun on a beautiful lake." "Awesome lake." "a 72 square mile lake prone to winter freezing with beaches, hundreds of islands, and hiking trails."
Cheapism.com: ranked Lake Winnipesaukee the best lake in New Hampshire and one of the best in the country. "A go-to spot for Boston and New York residents looking to escape."
Workman Publishing: rated Lake Winnipesaukee as one of the six most beautiful lakes in the US. "Rural villages, rustic summer colonies, elaborate 'cottages' and family-friendly motels dot the shores. You can boat to hidden coves and around the many islands that dot the shimmering waters en route to various lakeside towns."
Thrillist Travel: ranked Wolfeboro, NH, the 7th greatest summertime lake town in the USA, right behind south Lake Tahoe, California (ranked 6th). "The oldest resort town in America sits on the shores of Lake Winnipesaukee. Families return year after year…chefs are setting up shop, bakeries are whipping up blueberry tarts, and there are festivals, farmers markets, and free concerts!"
Country Living: named Laconia, NH, as the 5th best small lake town in America. "There you will find Winnipesaukee's smaller sister lake, beautiful Lake Opechee with quaint and inviting Lake Opechee Inn and Spa with lots of attractions to visit in the region."
Mac Millian Travel: 5th edition of retirement places rated ranked Lake Winnipesaukee, NH, the #1 retirement place in the country under the category "leisure living for recreational and cultural opportunities."
Yankee Magazine: writes, "the cool thing about Winni is that everyone can find his or her place."
New York Travel: mentions Lake Winnipesaukee as a "boaters paradise."
Boston Magazine: describes Lake Winnipesaukee as the "sapphire-blue giant of New Hampshire's famed Lakes Region."
Trip Advisor: gives Lake Winnipesaukee the highest reviews and attests to the matchless attraction of the lakes. One reviewer from Texas writes that "paradise begins here…a little bit of heaven here on earth." One reviewer from Maine says, "Lake Winnipesaukee's not your ordinary lake… it's the dreamiest lake I have ever been to." A visitor from India found Lake Winnipesaukee "one of the cleanest and most pristine lakeshores…with crystal clear freshwater making short waves on the beach." Sharon D. from Los Angles alludes to her time at the lake as "the highest point of my year where I can float on my back and stare up at the pine trees against the blue sky."
Yankee Magazine: calls Newfound Lake "the most beautiful lake in New Hampshire on Trip Advisor®. Reviews range from delighted to speechless. The water is so clean and clear you can no believe it" Chris H. from Boston wrote, "it's the best place on earth…I almost lied and gave it a bad review, so no one else finds this amazing area."
New England Today Travel: wrote accolades about Squam Lake with its abundant wildlife, scenic islands, bustling harbor, and quiet summertime destination, "A nesting site for loons, bald eagles and great blue herons on New Hampshire's second-largest lake surrounded by four lively Lakes Region town."
Trip Advisor: gives Squam Lake all 5-star reviews. "gorgeous," "Scintillating place to visit in fall," "heavenly," "a voyage of discovery," and "a beautiful part of the country."
So there you have it… no sharks, no riptides, just paradise on calm waters that will be waiting for us whenever a weekend getaway becomes a viable option again. In the meantime, it's winter; enjoy downhill skiing, cross country skiing, snowshoeing, skating, snowmobiling, winter hiking, the ice fishing derby, and the pond hockey tournament. The Lakes Region has it all!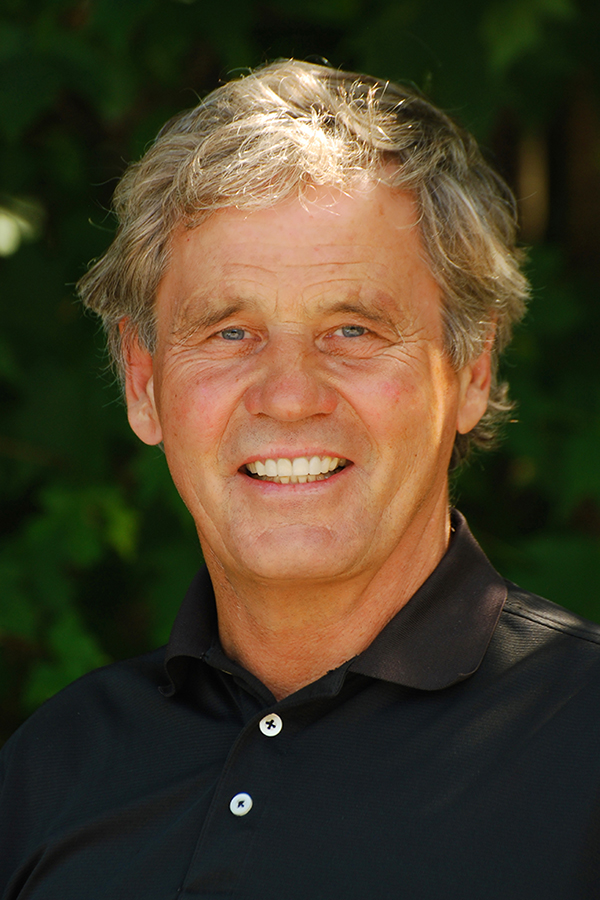 This article was written by Frank Roche. Frank is president of Roche Realty Group with offices in Meredith and Laconia, NH, and can be reached at (603) 279-7046. Please feel free to visit www.rocherealty.com to learn more about the Lakes Region and its real estate market.