Roche Realty Group's marketing department is custom tailored to meet the needs of our individual clients. We are not an out-of-state brand – we are more of a "boutique" company. We represent the Lakes Region, Central New Hampshire, and up to the White Mountains, and we can proudly say that we are experts in marketing these regions!
What we earn does not pay for franchise fees, out of state corporate overhead or national media brand advertising. Instead, it goes directly toward innovative custom advertising, producing results for you.
Photographing your property
A successful photograph starts with the right equipment and an in-depth knowledge of its use! Roche Realty Group utilizes cutting-edge technology so that we can best capture the feel and integrity of each property.
High Dynamic Range Photography
Homes with good DSLR photography are more likely to sell within six months than homes with "point-and-shoot" photos. We have several high quality DSLR cameras in-house, with extra wide angle and multiple zoom lenses.
Matterport
®

3-D virtual Tours
Roche Realty Group is now offering Matterport® 3D Virtual Tours for our clients! This is an immersive online walk-through experience that gives buyers a true sense of the feeling of your property before they ever see it in person.
According to Realtor.com, only 44% of REALTORS® are currently using drones to market properties. Roche Realty Group embraces this technology where appropriate (usually where the property has significant, private acreage that would be difficult to portray from the ground level). 
Specialized Marketing Divisions
Roche Realty Group offers custom marketing for luxury homes, commercial properties and development projects.
Buyers and brokers around the world have access to our luxury and distinctive listings (priced $500,000 and up) through additional marketing on luxury real estate websites. Roche Realty Group is a long-standing member of Who's Who in Luxury Real Estate.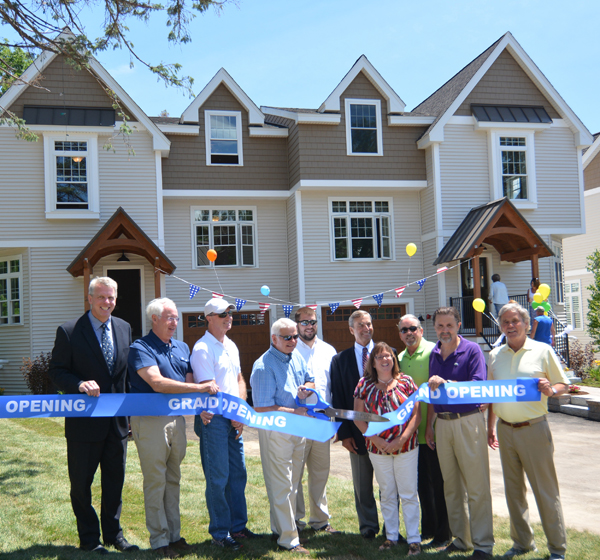 Roche Realty Group specializes in marketing development projects in the Lakes Region. Our significant sales report covers notable sales in the Lakes Region.
Roche Realty Group has been instrumental in the sales of noteworthy properties throughout NH. Please visit our commercial real estate page to learn more about how we market commercial and investment properties.
Like it or not, social media has become a major component for any good marketing campaign. As a company, we regularly post drone videos and photographs of our listings, as well as real estate insights, company events and other musings. Social media is a great way for us to stay in touch with the communities in which we live and work.
A Marketing mix that delivers results...
Would you like to learn more about our marketing program? Call us or fill out the form below, and one of our agents will reach out to you with a copy of our marketing guide and can answer any questions you might have. Or feel free to stop into the office to pick up a copy and meet our agents and staff!