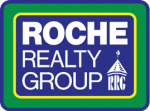 Luxury homes and distinctive properties require specialized marketing. 
At Roche Realty Group, we understand how to target affluent buyers across the globe. Our Luxury and Distinctive Marketing Program* includes direct listing feeds to LuxuryRealEstate.com for all listings priced $500,000 and above. Rated "Best of the Best" by Forbes, this website is one of the world's finest all-inclusive databases of luxury properties for sale.
Roche Realty Group is a long-standing member of Who's Who in Luxury Real Estate and is published in their annual directory.
With Global Luxury Search on www.rocherealty.com, Buyers can view the entire LuxuryRealEstate.com collection of listings without leaving our website! Other Luxury Real Estate members around the world display the Global Luxury Search feature on their websites, so Roche Realty Group's listings gain maximum exposure!
In addition to Luxuryrealestate.com, we offer incredible exposure for our listings. Scroll down to learn more about our luxury homes internet exposure.
High Dynamic Range Photography
Photography and other services we offer for our clients...
Properly lit, high-resolution photos are paramount in a luxury home marketing campaign, and it all starts with the right equipment!
Homes with good DSLR photography are more likely to sell within six months than homes with "point-and-shoot" photos. We have two high quality DSLR cameras in-house, with extra wide angle and multiple zoom lenses.
According to Realtor.com, only 44% of REALTORS® are currently using drones to market properties. Roche Realty Group embraces this technology where appropriate (usually where the property has significant, private acreage that would be difficult to portray from the ground level). 
Roche Realty Group is now offering Matterport® 3D Virtual Tours for our clients! This is an immersive online walk-through experience that gives buyers a true sense of the feeling of your property before they ever see it in person.
Clients and brokers around the world will have access to Roche Realty Group's Luxury & Distinctive listings (priced $500,000 and up) with the following websites:*
luxuryhomes.com receives over 1.2 million page views per month, with millions of unique visitors each year. This distinguished website has achieved the #1 spot on all major search engines for key words such as "luxury homes", "luxury properties" and "luxury real estate". LuxuryHomes.com is viewed globally, in over 40 countries, with a multi-language translate function and over 70 languages available. Roche Realty Group is an Affiliate Member of Luxuryhomes.com.
Properties at higher price points receive additional exposure on the following websites:*
Homes priced $600,000 and up:
Homes priced $750,000 and up:
Properties priced $1,000,000 and up:
Mansionglobal.com is an international real estate listings website which translates to English, Chinese and Spanish versions.
* Internet marketing syndication subject to change without notice.