When you navigate the shores of Lake Winnipesaukee, there's 71 square miles of water and 274 islands to meander through. On the northeastern shores of the lake, there's an interesting four-season community that offers so many recreational opportunities for families to enjoy. Suissevale is one of the largest lakefront communities on the "Big Lake." This established year-round community includes over 600 acres of land located in Moultonborough, NH. The developer of Gunstock Acres in Gilford, George Katter, was also instrumental in the development of Suissevale. Today, this active second-home community includes over 400 single-family homes and it's another example of so many fine communities and choices for prospective buyers, which are located in NH's Lakes Region.
The majority of residents are vacation homeowners; however, many couples who started with a vacation home have now made it their permanent semi-retirement home. There are over 70 full-time residents during the winter months at Suissevale. This sounds about right when you consider that Moultonborough leads the Lakes Region, with 61% of its total residences being utilized as vacation homes. That's a pretty high percentage. I know that Hebron on Newfound Lake comes in a close second at 58%. It's interesting to note that Moultonborough has one of the lowest tax rates in the Lakes Region at $7.15 per thousand, and Hebron likewise has a very low rate at $9,69 per thousand. Moultonborough is blessed with approximately 66 miles of shorefront within the town—a pretty amazing fact when you compare it to NH's entire coastline, which includes only 18 miles. That's a lot of water and it translates into a lot of second homes. So many families want to experience NH's largest lake and Suissevale is a great choice for that endeavor.
The community enjoys 2,500 feet of shorefront and features enormous sandy beaches for all of its members to experience. The community also features a large marina with individual boat slips and a boat launch. The boat slips are not deeded and members register on a waiting list. There are approximately 6-7 slips that become available each year. A fee of approximately $1,000+/- each year is charged for a boat slip rental. Additionally, there are canoe and kayak racks, tennis courts, community clubhouse, barbeque areas, gazebo, children's playgrounds, and a snow-coasting hill for kids to play on during the winter months. Suissevale is a wonderful community with a multitude of activities for everyone to enjoy.
The development features a community water system with individual septic systems. Throughout the 600+ acres of land, there are over 26 miles of private roads contained within the community. This would be an amazing feat to complete at today's costs, and imagine trying to find today 2,500 feet of tranquil shorefront on Lake Winnipesaukee with a beautiful westerly facing shoreline. The annual dues for a single-family home on its own lot is somewhere in the area of $950 per year. This is a bargain when you consider how many fine amenities you are getting in return on Lake Winnipesaukee.
I've pulled together an analysis of sales within Suissevale for the years 2017, 2018, and 2019 respectively and also what is presently available for sale. 
Here's a breakdown:
2017: 
Sales: 12
The average selling price of $248,941
Price range of $145,000-$389,900
2018: 
Sales: 14
The average selling price of $271,650
Price range of $107,700-$350,000
2019: 
Sales: 12
The average selling price of $327,020
Price range of $275,000-$388,800
At the present time in 2020, there are 5 properties available for sale ranging in price from $279,500-$389,000.
Over the years, we've seen a surge of sales activity in communities similar to Suissevale. It offers a wonderful alternative to owning a waterfront home because of the lower entry-level price points for a water access community with boat slips versus a single-family home on its own lot on the lake. Additionally, we find that many people enjoy the "community atmosphere" of a planned community as they can socialize with other members of the community. At Suissevale, all property owners can enjoy those lasting memories of great summers on the lake and an occasional drop down the sledding hill in the winter months, along with all the skiing and sports activities to enjoy each season.
So there you have it, a thumbnail sketch of Suissevale in Moultonborough. Want to learn more about Suissevale? Call any of our Realtors® at Roche Realty Group at 279-7046 Meredith or 528-0088 Laconia.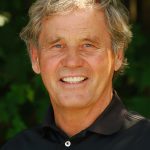 This article was written by Frank Roche. Frank is president of Roche Realty Group with offices in Meredith and Laconia, NH, and can be reached at (603) 279-7046. Data was compiled on 05/22/2020 and is subject to change. Please feel free to visit www.rocherealty.com to learn more about the Lakes Region and its real estate market.
This active second-home community on NH's largest lake includes over 400 single-family homes with many styles to choose from.