We have so many interesting communities in the Lakes Region worth considering. Let's take a look at Gunstock Acres in Gilford. This large community was developed in the mid-1960s and has developed over the years into one of the largest communities in our region. The land area includes 711 acres, sandwiched between Gunstock Mountain Resort and Lake Winnipesaukee. Fifteen miles of roadways were constructed over the years on several mountain ridges overlooking the lake along with fine amenities. Today, the properties within Gunstock Acres has grown to an assessed value of well over $130 million. Initially, close to 600 lots were approved by the Planning Board; however, a number of them were merged. Over 400 private homes have been constructed to date.
The amenities include 504 feet of prime shorefront on Lake Winnipesaukee off Route 11 with panoramic lake and mountain views, a large natural sandy beach, community dock, sundeck, bathhouse, picnic and play areas with racks for canoes, and kayaks and dinghies with a small boat launch. A congregate mooring field accommodates 42 boat moorings. Residents can register on a waiting list, which maintains in chronological order for use of the moorings. Approximately a quarter of them become available each year and a small usage fee is charged by the association. There are also two tennis courts and a basketball court located near the gate entrance to the shorefront recreation area. All of this is included in a park-like setting at the water's edge.
The Gunstock Acres Common Property Trust functions as the association. Dues are only $75 per lot per year. Owners obtain two electric key cards to operate the gate to the Gunstock Acres beach, located next to Samoset condominiums. Additionally, all Gilford residents have access to the Gilford Town Beach on Lake Winnipesaukee, which is another beautiful natural beach with 1,700 feet of frontage on 17 acres with a snack bar and large swim raft, and swimming lessons are held there.
In 1981, the citizens of Gunstock Acres voted to create the Gunstock Acres Village Water District. This private water system delivers 80,000 gallons of water per day for district accounts. The district is self-funding, and a flat fee of $400 per year is charged for water usage per residence. The community water system eliminates the need for individual wells; however, individual septic systems are required.
Additionally, many of the lots in Gunstock Acres are bordered by a natural wooded buffer known as "green space" owned by the Gunstock Acres Common Property Trust. Many of the lots in Gunstock Acres offer breathtaking views of the lake, islands and mountains beyond, while others have fantastic views of Gunstock Ski Area, especially at night when many of the trails are lit up for night skiing! The neighboring ski resort offers 227 acres with 55 trails, eight lifts and year-round activities such as zip-lining, tree-canopy tours and a mountain-coaster.
Today, Gunstock Acres has a mix of vacation properties, permanent homes and semi-retirement homes, all with many architectural designs at various price ranges.
Pulling up some sales statistics at Gunstock Acres over the past three years shows the following:
2017
Number of Sale: 53 Sold
Average Sales Price: $247,000
Average Prive per SQFT: $151.00
Sold Range: $67,000- $651,000
2018
Number of Sale: 27 Sold
Average Sales Price: $266,000
Average Price per SQFT: $164.00
Sold Range: $123,000- $580,000
2019
Number of Sale: 41 Sold
Average Sales Price: $276,000
Average Prive per SQFT: $176.00
Sold Range: $110,000- $890,000
2020 (4+ Months)
Number of Sale: 4 Sold
Average Sales Price: $312,950
Average Prive per SQFT: $125.00
Sold Range: $220,000- $490,000
Current Inventory for Sale: 6 home
Average Asking Price: $547,000
Asking Price Range: $379,000- $699,000
So, there you have it, a thumbnail sketch of Gunstock Acres in Gilford. You can see from the above statistics that there is a shortage of available inventory for sale. Take a look on Google.com and search "Gunstock Acres" or "Buy Property in Gunstock Acres" … RocheRealty.com will pop up first and direct you to the Gunstock Acres Community page on our site showing all available properties for sale.
Next time you're up at Gunstock Mountain, take a ride across the road and you can see for yourself there's a vast parade of housing choices on three beautiful mountain ridges overlooking the lake.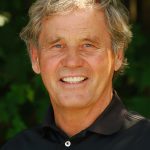 Please feel free to visit www.rocherealty.com to learn more about the Lakes Region and its real estate market. Frank Roche is president of Roche Realty Group in Meredith and Laconia, NH, and can be reached at (603) 279-7046.
Search Gunstock Acres Homes
With over 400 homes Gunstock Acres offers a wide choice of price and architecture.