Memorial Day weekend has arrived, and all of us are excited to kick off the summer season. The Lakes Region is home to 273 Lakes, Ponds, and rivers & there's plenty to do both on and off the water. I could spend hours just talking about our lakes, but here are a few ideas to put on your bucket list of places to visit a little off the beaten path.
Livermore Falls, Plymouth
Located on the Pemigewasset River, this is a dynamic tourist & swimming spot. There are two sandy beaches, flat rocks to play on, rocks & cliffs to jump off, and rope swings. At one of the large swimming holes, tubes and floats are popular around the crystal clear water. The scenic falls have a total drop of 25 ft. Tubing the river is always popular with Plymouth State University students, and there's lots to explore at the Livermore Falls Recreation Area.
Beede Falls, Sandwich
Beede Falls is a 0.9 mile moderately trafficked out and back trail near Center Sandwich that features a beautiful waterfall and an amazing little swimming hole for hot summer days. Great place to pack a lunch/picnic. Kids love standing under the falls and jumping in the cool, clean waters…it is a natural playground.
Sugar Hill, Franconia
The small mountain town of Sugar Hill packs a real punch of scenic beauty with community staples like Polly's Pancake Parlor and Harman's Cheese & Country Store. This is a destination worth visiting. When the lupines are in full bloom in June, the views over the fields looking at Mt. Layfatte, Lincoln & Cannon are unsurpassed. The lupine celebration runs all month long with an open-air market June 8-9. For over 80-years, Polly's Pancake has attracted thousands from all over New England to its 1830 vintage building overlooking the White Mountains. Harman's Cheese & Country Store sells over 13 tons of its "world-famous cheese" to a huge audience.
Franconia Notch State Park
 This public recreation area and nature preserve has so much to offer. It straddles 8 miles along I-93. Here you can take a scenic ride on the aerial trainway at Cannon Mountain Ski Area and hike around the ridge of its 4,080 ft peak. You can take a short hike up to the Flume Gorge with its 45 ft drop. The wooden walkway/boardwalk leading to it is cool and magical. The Basin unfolds with its geologic formations. The amazing flowing water through a 20 ft wide natural granite abyss is probably one of the largest "potholes" you've ever seen. Artists Bluff is a short 1.5-mile hike with great views of Echo Lake & the Mountains. The Echo Lake beach & boat rentals is a beautiful scenic spot with pristine water. While you're there, check out the New England Skiing Museum. If you bring your bikes, the Franconia Notch bike path 8.8 miles is popular. However, if you're looking for an aggressive hike, my favorite is the Franconia Ridge Loop that traverses Mt. Lafayette, Lincoln & Little Haystack above treeline. National Geographic in 2017 deemed the trail as one of the top 10 best hikes in the world.
Sculptured Rocks Natural Area, Groton
This 272-acre geology-oriented nature preserve features a series of narrow, sharply carved rock formations with a popular local swimming hole. Described by some as New Hampshire's "Grand Cannon" (miniature sized) located on the Cockermouth River, a tributary of Newfound Lake. Great place for a picnic and a dip in cool water on a sunny day.
Pemigewasset, Mad River, Swift & Saco Rivers
There are many swimming "pools," beaches, and long flat rocks to lay on, read a book, sunbathe and listen to the soothing sounds of waterfalls and slow rapids churning around you in the water. I love it. So many favorite places to de-stress, enjoy life and get invigorated with mountain runoff springs and clear cool water, especially after a hike. Kayaking down the Pemigewasset, Merrimack & Saco Rivers is a blast with lots of great scenery and beaches along the way for lunch breaks.
The Potholes and Sandwich Creamery, Sandwich
Sandwich is such a picturesque town with its white clapboard historic homes. It's like going back in time. When you visit, take a ride over to the "Potholes" on the Cold River. You might need a Sandwich permit or Guest pass. It's exciting watching the local kids jump off a 22-foot cliff into refreshing waters. While you're up there, visit the Sandwich Creamery for a natural ice cream adventure. This unique farmstand stacks all kinds of delicious ice cream and assorted cheeses, all on the honor system. Delicious!
Hike Welch Mountains/Dickey or Rattlesnake Mountain
This is my go-to half-day hike in the White Mountains. The 4.4-mile loop trail is located in Campton/Thornton. A nice babbling brook starts off the trail. The majority of the trail is exposed ledges with awesome views. At the end of the hike, drive up Route 49 1 mile before the Waterville turn, and there's a great spot on the Mad River to soak in some sun with churning water and small waterfalls all around you. Rattlesnake Mountain in Holderness is the ideal short/easy hike with knockout views overlooking Squam Lake on exposed ledge outcroppings. The drive around Squam Lake is arguably one of the most scenic during the fall foliage.
So many visitors have been drawn to visit New Hampshire & the Lakes Region and some of us are blessed to call this special place home. Enjoy this summer season!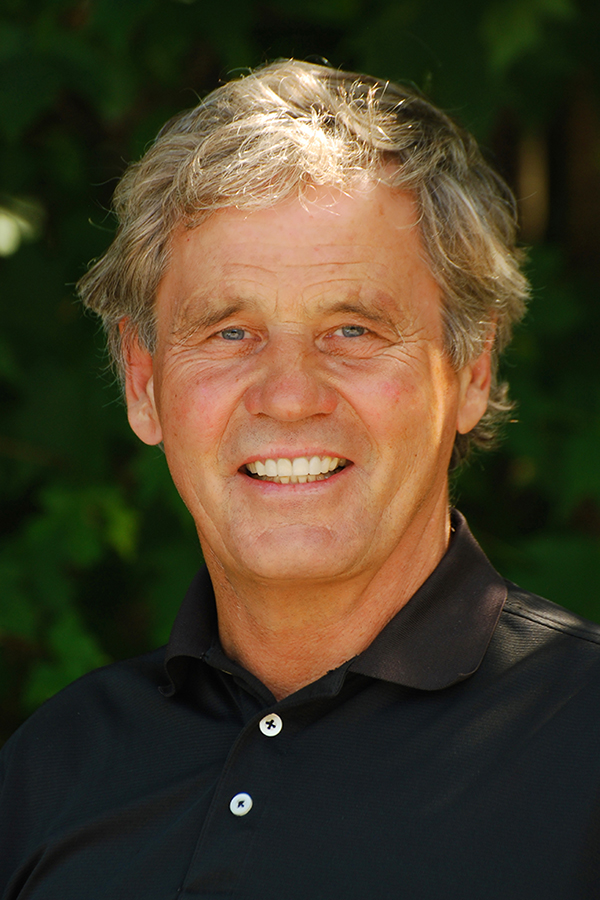 This article was written by Frank Roche. Frank is president of Roche Realty Group with offices in Meredith and Laconia, NH, and can be reached at (603) 279-7046. Please feel free to visit www.rocherealty.com to learn more about the Lakes Region and its real estate market.