Back in April, the red hot search on Google™ was "when is the housing market going to crash?" That specific search had soared 2,450% in that one month. Another search, "how much over asking price should I offer on a home in 2021?" spiked 350% in one week. Obviously, consumers are concerned… are we in a real estate bubble?
I've researched this popular question, and there are many opinions out there. After practicing real estate for 43-years, I've seen the ups and downs. The 1970s, 1980s, 1990s & 2000s. I've experienced the cycles, and each has its own characteristics and catalysts which caused each boom and bust. Everyone loves to say, "this one is different," but the big question is, "who knows?"
A new survey of 42 economists showed that house prices, housing stats, apartment vacancies, and other factors should remain healthy for the next several years. Home prices may be skyrocketing, but there doesn't appear to be a "bubble" on the horizon. The report paints an optimistic picture for the near future. Many economists point to a decade-long building shortfall as a major contributor to the current inventory shortage. The report indicates that 2021 prices should rise 8.1%, followed by 5% in 2022 and 4% in 2023. Not bad when you compare it to 2020's 11.4% rise nationally. A number of economists feel the real estate market will "plateau" rather than a "burst bubble," like many fear.
We do have an acute shortage of homes for sale in the Lakes region, similar to national trends. At the present time, there are only 1,273 single-family homes for sale in New Hampshire (although inventory is slowly starting to climb). Gilford has 24 active single-family homes, Laconia 19, Meredith 11, Belmont 11, Alton 10, and Moultobonborough 9 single-family homes for sale. Belknap County 111 single-family and Carroll County 118 active single-family homes.
Governor Sununu recently noted, "vacancy rates in the rental markets are 'approaching zero' and seasonal/second homes in the Lakes Region (usually a source of rental units) the owners have moved into their homes creating limited supply." He indicated there was a dramatic influx in migration of people from neighboring states relocating to in New Hampshire, causing a limited supply of housing.
So when can we expect the low real estate inventory level to start improving?
A new survey from Realtor.com indicates hope for seeing more inventory to the nation's housing market. 10% of homeowners plan to sell within 12 months. This would generate 25% more listings that come on the market in a typical year.
In 2022, we will likely see a spike in the number of homeowners exiting mortgage forbearance programs. More than 2.1 million homeowners were enrolled in these programs (90 days or more behind). This is a huge number which in all likelihood will lead to many foreclosures. Hopefully, many will sell prior to foreclosure in today's heated market… which will lead to new inventory.
Soaring lumber prices in the past year added $35,000 to the price of an average single-family home. Copper and steel likewise increased dramatically. Better news came this week with lumber futures swinging 10% in a wild session as the speculative frenzy ends. Maybe late fall & winter, the mills will increase output, and the distribution channels will open up to give builders price reduction, leading to increased new home inventory.
There are 72million "baby boomers" in the country, born between 1946 and 1964. Today they are between 55-75 years old. This generation represents 21% of the US population; however, it accounts for almost 42% of all homeowners nationwide. This will likely result in a huge proportion of these homes that will be coming on the market in the next few years. 55+ communities are popular, relocations to warmer climates will occur, semi-retired's will scale down or seek one level living. Some boomers will be leaving multistory and high-maintenance homes. Many have hip & knee replacements; some might experience heart, lung, and other issues which affect mobility. Some will move to Florida, the Carolina's, or to be closer to family members. Sadly the life expectancy for males is 76 and 81 for women. Changes are always on the horizon!
All of the above will be reasons why the current low real estate levels will gradually improve and hopefully bring an end to the frenzied competitive market and bidding wars all of us have experienced due to a severe lack of housing inventory.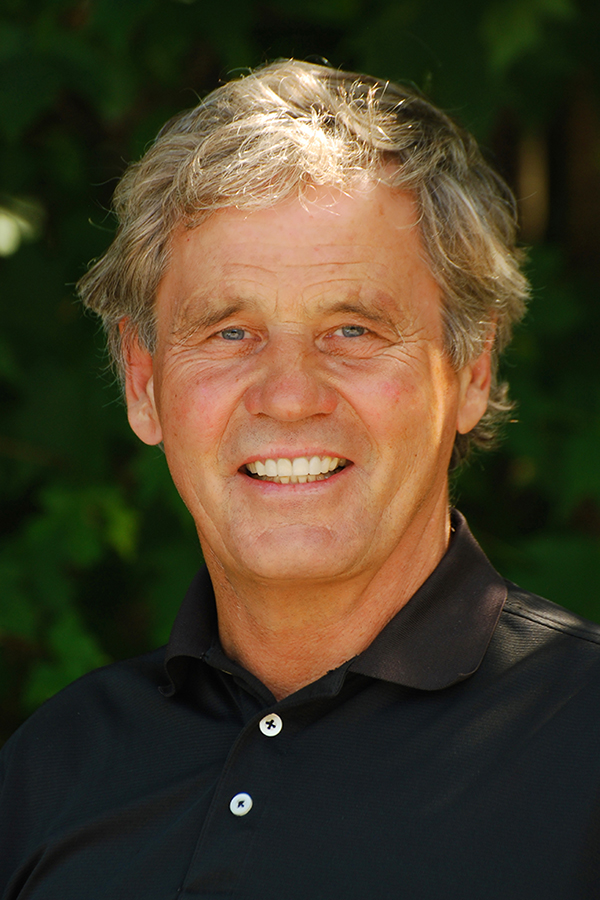 This article was written by Frank Roche. Frank is president of Roche Realty Group with offices in Meredith and Laconia, NH, and can be reached at (603) 279-7046. Market data was compiled by a NEREN search on 05/20/2021 at 1:00 pm EST and is subject to change. Please feel free to visit www.rocherealty.com to learn more about the Lakes Region and its real estate market.