There are so many water-access communities in the Lakes Region that provide great memories. Let's take a look at Balmoral on Lake Winnipesaukee in Moultonborough. Located on the northern part of Lake Winnipesaukee, Balmoral is one of the larger water access communities on the 'Big Lake'. There are a little over 400 homes with year-round residents. You'll find all sorts of architecture, styles and floorplans at different price ranges. The community includes a mix of waterfront home and home sites on a navigable waterway canal system with a private dock at your back door.
Additionally, there are many homes on private lots that have deeded beach rights. The gradual sandy beach at Balmoral is approximately 500 feet long, plus there is considerable shore frontage throughout the community. The community includes docking facilitates, boat ramp, day dock, swim raft, playground area, tennis courts, volleyball court, basketball court, and skateboard area as well as a community clubhouse.
At Balmoral, many of the homeowners can navigate Lake Winnipesauke's 71 square miles of water and explore close to 270 islands. Moultonborough has one of the lowest tax rates in New Hampshire at $7.15 per thousand. Moultonborough is blessed with approximately 66 miles of shorefront in the town. At this northern end of the lake, there is much to do. The 18-hole Ridgewood Country Club is minutes away as well as Castle in The Clouds, Skelley's Market, The Old Country Store, several restaurants, snowmobile and hiking trails throughout the Ossipee Mountains and along the lake. Additionally, Moultonborough has an excellent school system.
I have pulled together an analysis of sales within Balmoral for 2017, 2018, and 2019 respectively as well as what is presently for sale. Here is the breakdown:
2017
In 2017 there were 12 home sales with the average sales price of $264,629 and a price range of $132,500-$580,000
2018
In 2018 there were 11 home sales with the average sales price of $307,545 and a price range of $160,000-$795,000
2019
In 2019 there were 16 home sales with the average sales price of $244,093 and a price range of $110,000-$470,000
2020
In 2020 there have been 2 home sales with the average sales price of $355,475 and a price range of $339,000-$371,950. There are currently two active homes for sale at this time.
Looking for Balmoral real estate?
Balmoral offers a wonderful alternative to owning a waterfront home because of the much lower entry-level price points for a water access community verse a single-family home with its own lot on the lake. The 'community atmosphere' provides owners and their families opportunities to socialize with other members of their community. 
Want to learn more about Balmoral? Call any of our Realtors® at Roche Realty Group at 279-7046 Meredith or 528-0088 Laconia.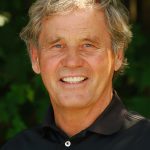 This article was written by Frank Roche. Frank is president of Roche Realty Group with offices in Meredith and Laconia, NH, and can be reached at (603) 279-7046. Data was compiled on 05/22/2020 and is subject to change. Please feel free to visit www.rocherealty.com to learn more about the Lakes Region and its real estate market.