New Hampshire in the fall is akin to stepping into a live canvas painting — a masterpiece of nature's finest work. As the cool breeze carries the fragrance of ripe apples and the landscapes transform into a riot of warm hues, New Hampshire solidifies its reputation as a must-visit fall haven.
A Vivid Display
The forests of New Hampshire undergo a mesmerizing metamorphosis each year. The onset of autumn heralds a transition that draws countless "leaf peepers." These foliage enthusiasts journey from near and far to immerse themselves in the enchanting shades of reds, oranges, and yellows that the Granite State generously displays.
Enjoy the Journey
The Kancamagus Highway, in fall, is nothing short of a mesmerizing ode to nature's splendor. Stretching 34 miles through the heart of the White Mountain National Forest, this scenic byway becomes an undulating ribbon of asphalt framed by a kaleidoscope of fiery reds, radiant oranges, and sunlit yellows. As travelers ascend its winding paths, they're greeted by panoramic vistas of forested valleys, cascading waterfalls, and rugged mountain peaks, all bathed in the soft, golden glow of autumn. Each overlook and trailhead offer a new perspective, from the reflections of foliage in still ponds to the echoing calls of distant wildlife. "The Kanc" in fall isn't just a drive; it's an immersive experience, capturing the very essence of New England's autumn magic.
The Connecticut River Byway, in the heart of fall, is a mesmerizing journey from South Hadley in Massachusetts through New Hampshire and Vermont's vibrant autumnal tapestry, right up to the Canadian border. As it traces nearly 500 miles alongside North America's longest river, travelers are treated to a breathtaking display of crimson, gold, and amber foliage reflecting off the river's calm surface. The surrounding farmlands, enriched by the hues of the season, traditional villages preparing for harvest, and forested hills cloaked in fall colors, encapsulate the quintessential New England autumn experience. This byway, in the embrace of fall, captures the poetic union of nature's beauty and the region's rich heritage.
The Coastal Byway of New Hampshire, during the fall, transforms into a mesmerizing blend of maritime beauty and autumn splendor. Spanning 18.5 miles of the state's Atlantic coastline, the route offers glimpses of golden-hued marshes, beaches bordered by rust-colored dunes, and historic towns adorned with vibrant foliage. As the salty sea breeze mingles with the crisp autumn air, travelers are reminded of New England's unique ability to combine seaside serenity with the enchantment of fall.
The Lakes Region Scenic Byway in New Hampshire becomes an idyllic canvas of fiery foliage mirrored in tranquil waters. This 97-mile journey weaves through the heart of the state's iconic lakes, including the reflective expanse of Lake Winnipesaukee. The route showcases a panorama of crimson and gold forests, serene lakeside vistas, and historic towns draped in seasonal splendor. It's a celebration of autumn's beauty, capturing the harmonious dance of vibrant leaves and shimmering waters in the heart of New England.
But alas, there are so many ways to journey through our great state. Be sure and check the foliage guide to see where peak foliage is currently shining the brightest.
Engage All Your Senses
Beyond the visual spectacle, New Hampshire's autumn is an experience that caters to all the senses. From the satisfying crunch of leaves underfoot to the nostalgic scent of wood fires, every element contributes to the state's autumnal charm.
Local orchards burst with activity as families gather to pick apples, transforming the day's harvest into pies, jams, and fresh cider. Meanwhile, pumpkin patches become playgrounds for children and adults alike, eager to find that perfect pumpkin for carving or pies. And don't miss out on the many challenging and sometimes spooky corn mazes throughout the state.
The festive spirit of fall comes alive in New Hampshire's many festivals. Notably, the New Hampshire Pumpkin Festival in Laconia is a grand affair. Towering displays of illuminated jack-o'-lanterns light up the night, while daytime sees live music performances, food vendors offering autumn-inspired delicacies, and artisans showcasing their crafts.
Fall is also Fair Season, and while many have come and gone, one of our favorites, The Sandwich Fair in Sandwich, New Hampshire, is here for Columbus Day weekend. There are many activities, food vendors, agriculture exhibits, and much, much more.

Diverse Stays for All Tastes
If you're planning to stay, whether you dream of a cozy escape or lavish retreat, New Hampshire offers a spectrum of accommodations. Imagine a serene morning in a secluded cabin in the White Mountains or perhaps a grand fireplace-lit room in a historic inn. For those seeking indulgence, the state's luxury resorts provide spa treatments, gourmet dining, and breathtaking views, ensuring an autumn experience unlike any other.
Embrace the Season
A trip to New Hampshire during the fall months is more than just a vacation; it's an unforgettable journey that stays with you long after you leave. The melding of nature's artistry, a plethora of activities, and the unique New England ambiance make New Hampshire an unparalleled autumnal destination.
But fall is more than a season; it's a symphony of colors, a whisper of nostalgia, and a celebration of nature's grand finale before winter's embrace. As the days grow shorter and the nights crisper, the world undergoes a transformative ballet. Leaves shift from vibrant greens to a riot of reds, oranges, and yellows, painting landscapes with brushstrokes of flame and gold. The scent of woodsmoke, apple cider, and pumpkin spice fills the air, invoking memories of cozy gatherings, bountiful harvests, and tales told by the fireside. It's a time when the world slows down, urging us to reflect, appreciate, and revel in the fleeting beauty that surrounds us. Each rustling leaf and hazy morning is nature's gentle reminder of the cyclical dance of life and the profound beauty that exists in every moment of change.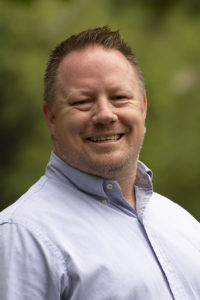 This article was written by Randy Miller. Randy is a sales associate at Roche Realty Group with offices in Meredith and Laconia, NH, and can be reached at (603) 279-7046. Please feel free to visit www.rocherealty.com to learn more about the Lakes Region and its real estate market