Our communities are facing a shortage of both residential and commercial properties, a scenario that's squeezing locals and newcomers alike. Housing, particularly affordable options, is in short supply, an issue that's amplified during the tourist season when rentals are at a premium. For many residents, the dream of owning a home in the Lakes Region is growing increasingly elusive.
According to the New Hampshire Association of Realtors, For September 2023, Belknap County saw an increase in the median home sale price of 5.6% to $470,000. Carrol County saw an increase of 4.2% to $482,000. Statewide, we saw an 11.4% increase to $490,000.
Due to the cost of a mortgage, it's creating more competition for lower cost homes, even among middle-income earners, making it even harder for first-time home buyers to compete.
Additionally, the cost of rent is rising due to investment costs and restrictive building codes, resulting in less available properties. It should also be noted that short-term rentals are taking a larger share of available homes and rental units.
The result is that most of our younger generations are living at home longer or moving to other, more affordable locations. Moreover, local businesses are feeling the pinch. Many local companies rely on the younger generations to fill jobs, especially for the summer when tourism is at its peak. If the rising cost of living forces them to relocate due to unsustainable living expenses, this further shifts our local demographic towards retirement age. This has already had a substantial impact on local businesses in shortened hours due to lack of workers and higher costs in wages.
Yet, the call for development is not a call for unchecked expansion. We stand at a unique juncture where our actions will determine the future character and health of our region. Sustainable development strategies, such as low-impact development, green building practices, and cluster development, offer paths to growth that respect our environmental responsibilities. By utilizing these approaches, we can increase our residential and commercial capacity without compromising the lakes, forests, and mountains we cherish. The state of NH has addressed this issue on a larger scale by creating policies to promote development, but many towns remain hesitant and have passed local ordinances, creating further roadblocks for development.
The Lakes Region is also ripe for the exploration of mixed-use developments. These spaces, which combine residential, commercial, and recreational uses, foster vibrant, dynamic communities. These are extremely popular in areas like central Florida with high population growth but limited available land for development. Currently, there is a great example of this in Lakeport with the project Scott Everett has accomplished on Elm Street. There are many older structures that are ripe for redevelopment. A good example would be the completed redevelopment of the brick commercial buildings into condominiums on Beacon Street West and Water Street by Chinberg Builders. Another example was the conversion of the Scott and Williams knitting machine mill on Union Avenue at Normandin Square (the old Keewaydin building) into 60 apartments and 23,000 square feet of commercial space and a park by the Laconia Housing Authority.
We must also advocate for policies and initiatives that support this kind of thoughtful, sustainable development. It's imperative to engage with local planning boards and government entities to encourage regulations and incentives that align with these goals. Public-private partnerships can also be instrumental in funding and spearheading projects that individual stakeholders might struggle to undertake alone.
The Lakes Region is at an inflection point. Thoughtful, sustainable development is no longer just an option; it's a necessity. By embracing innovative solutions and collaborative efforts, we can ensure that the region grows in a way that benefits both our population and the natural landscapes that we hold dear. The future is in our hands, and it's up to us to shape it responsibly.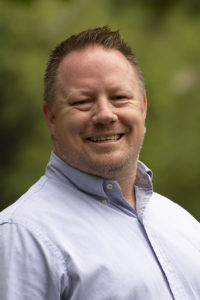 This article was written by Randy Miller. Randy is a sales associate at Roche Realty Group with offices in Meredith and Laconia, NH, and can be reached at (603) 279-7046. Please feel free to visit www.rocherealty.com to learn more about the Lakes Region and its real estate market