Many national headlines are talking about the booming high-end vacation home market, in addition to the "urban flight" out of major cities like New York, San Fransico, Miami, Boston and others. As I have been reporting this past summer, we're seeing similar trends in our second home market here in the Lakes Region with a sales volume from Massachusettes, Connecticut, and parts of New Jersey & New York increasing.
I thought I would take a look outside of our region and see what's happening out west at some of the ski areas, some of the ocean towns in Florida, and the Hamptons in New York. Those markets are experiencing what we've been going through in the Lakes Region, but to a much higher degree and at much loftier price ranges. In Telluride, Colorado, the dollar volume of home sales increased 54% through the month of August compared to the year earlier, and the ski town had $125 million in sales in August alone. In Aspen, Colorado, it was reported that since March of 2020, 46 homes were sold for over $10 million each and 24 more homes are presently under contract. Can you imagine that kind of activity in the high-end market? That's over a 7-month period of time. David Viehman, a Broker in Jackson Hole, Wyoming, reported sales are up 55% over a year ago. He indicated there have been 21 sales over $10 million compared with five in the previous year, which represented a 320% increase!
Just like what we see here in the Lakes Region, out west the Brokers are seeing the same activity… only even more intensified. People are fleeing the cities, searching for homes with more of a connection to the outdoors and recreational pursuits. This is definitely driving up much of the demand. The COVID-19 pandemic has played a role in spiking activity in these western ski towns, accelerating many families' decisions to purchase a pricey escape home. My friend John Garnsey called me from Vail, Colorado, the other day and told me about a record duplex sale that just closed at $57.2 million! One of the duplex units was 8,500 sqft., and the other side was 6,500 sqft. It was an all-cash, record sale for the affluent ski town. John told me another home sold the following week for $25 million; and at Beaver Creek Resort (which is just down the road from Vail), there were a large number of multimillion-dollar transactions this past season.
If you leave the western mountain towns and start looking along the Florida coastline, you'll see more remarkable activity on the high-end market. It was reported that the average home price in Palm Beach, Florida, was more than $7 million during the third quarter, according to a report by Douglas Elliman and Miller Samuel. One recent sale was a $28 million sale of a mansion that was torn down to build a new showplace. Another oceanfront compound sold for $19 million and one huge estate went for $51 million. It appears that Flordia is drawing families that are fleeing the big cities for oceanfront tropical homes. Many of them are looking toward retirement; however, the pandemic has also lead to a wave of younger families moving to Flordia to escape New York and other metropolitan areas. It was reported that in Miami, luxury home prices surged 42% in a quarter, with the average sales price hitting $2.8 million. On Star Island, a small spike of sand connected to South Beach via a causeway, a record sale occurred this past season at $49.5 million, and there were a number of other high-end sales ranging from $17 million to $32 million. That's a lot of activity for the 86 acre island. Low taxes and warmer weather are also big draws pulling clients from the northeast. If you are interested in the California coastline, you could purchase Pierce Brosnan's "Malibu Dream Home," which is presently listed for sale for a cool $100 million. That will get you a 12,500 sqft. home with 120′ of ocean frontage. Playing James Bond for the 4th time and having one of the leads in 'Mama Mia' certainly put some coins in his pocket.
The Jersey shoreline is also seeing huge increases in high-end homes, and the Hamptons in New York is exploding. According to Robert Frank, real estate prices in the Hamptons jumped 46% in the third quarter as sales soared by over 50%. This is the biggest jump they have experienced in seven years, where many wealthy people fled New York City to the Hamptons' beaches. The average sales price was just over $2 million and the median sales price of $1.2 million is now higher than Manhatten's median sales price of $1.1 million. One luxury 8,000 sqft. home on three acres in East Hampton just sold for $24 million. However, according to Robert Frank, they're now seeing a shortage of available luxury homes with bidding wars resulting because of the urban flight out of New York City. The National Association of Realtors just released that there is only a 2.7 month supply of inventory nationally as of the end of September.
The high-end markets out west, in Florida, and in the Hamptons are at record levels; however, you have to take into account that they appeal to an international market and a broader geographic than the Lakes Region. Here in the Lakes Region, we are predominately New England's playground in terms of our demographics. However, we do get a good selection of clientele from other northeastern states as well as Florida and the Carolinas.
Let's look at the numbers: For the high-end market in the entire state of New Hampshire, there were only 9 homes that sold for over $4 million in 2020 year to date. Four of the properties were located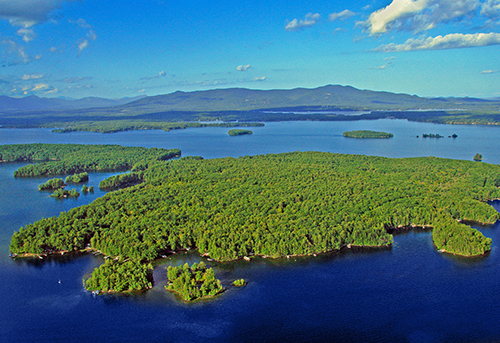 on Lake Winnipesaukee; three of them were on Lake Sunapee, one was in Portsmouth, and the last one was in Rye, New Hampshire. The highest residential selling price in 2020 to date is $7,505,000 on Lake Sunapee. The second highest was on Lake Winnipesaukee in Moultonborough, at $5,250,000. In 2019 the highest sale in New Hampshire was on Squam Lake at $8,300,000. However, if you look at just Lake Winnipesaukee, there have been approximately 85 waterfront sales priced over $1 million year to date. That's a lot of sales over $1 million and there are obviously a number of sales that have occurred under the $1 million price point. There is a good insight that comes out of this little exercise: It is a lot more reasonable to purchase high-end properties in New Hampshire and the Lakes Region than in the other markets outlined above. Most importantly, for the average consumer looking to purchase property in New Hampshire, a recent study came out comparing all 50 states across ten categories and New Hampshire has been named the 5th best state for homeowners! Yes, the Lakes Region is a very popular place for New Englanders looking to escape, and the fact that we came in 5th comparing so many metrics says it's a very solid state in which to invest.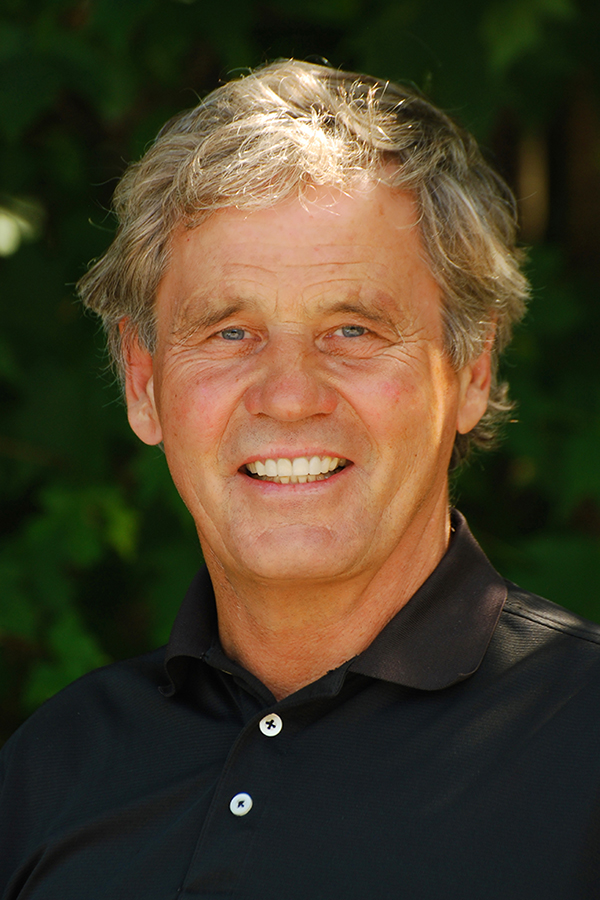 This article was written by Frank Roche. Frank is president of Roche Realty Group with offices in Meredith and Laconia, NH, and can be reached at (603) 279-7046. Data was compiled by a NEREN map search on 10/22/2020 at 4:30 pm EST and is subject to change. Please feel free to visit www.rocherealty.com to learn more about the Lakes Region and its real estate market.