During this past summer, I have been talking mainly about the exploding residential real estate market, lack of housing inventory, and lots of buyer demand. However, this past week with Amazon Prime Day, it was a wake-up reminder of how e-commerce is transforming the way we purchase, but at the same time, it is obviously reshaping the entire retail industry. On this past Tuesday, when Prime Day was initiated, it wasn't just Amazon in the race. Other retailers like JC Penny, Walmart Kohl's, and Target joined in the competition for online sales.
All of us have watched the news and we have read about the number of store closures, big-box store closings, and shopping malls taking a hit. Look at the number of recent bankruptcies that have been announced in the retail sector. Are we looking at a future 'Retail Apocalypse' because of the major shifts in the way customers' habits are driven? Having grown up with names like Sears, JC Penny, Filenes, Jordan Marsh, Neiman Marcus, Lord & Taylor, K-mart, and many others, it's very hard to accept the fact that the world has changed. Unfortunately, the COVID-19 pandemic has added another phase. It has accelerated a number of new closings, for example, with 27 more closings of Sears and Kmarts in July and August of this year, which brings the total number of stores to just 95. What was once one of America's largest retail chains is now a sad shell of its former self. Think about it the Sears Catalog and JC Penny catalog in my earlier years was the Amazon of today. Can you imagine if they had jumped on the digital wave before Jeff Bezos came up with the idea in his garage?
Unfortunately, what we are seeing all around the country as store closures mount is huge demand for warehouse space skyrocketing. Dead malls and underperforming retail sites are being converted into warehouses and logistics hubs. You're seeing closed Sam's Club stores, BJ's, and some Walmarts converted into e-commerce fulfillment centers. Take a look around the country and you will see massive Amazon fulfillment centers and warehouses that have been created. Another factor generating the need for increased warehouse space is companies looking to move out of China and keep more inventory closer to home. It's been reported that nationally, although this year isn't over yet, closures are already on pace to break a record. Year to date in 2020, 8,007 store closures have been announced by retailers such as JC Penny, GAP, Pier One Imports, Bed Bath and Beyond, and many others, according to coresight research.
Take a look at these chilling store closures statistics:
Bath and Body Works: 50 stores, JC Penny: 242 locations, Nordstrom: 16 stores & 3 boutiques, Pier One Imports: all locations (540 stores), Signet Jewelers (Kay, Zales, and Jareds): 150 stores because of COVID-19 and an additional 150 stores, Starbuck: 400 company-owned locations over the next 18 months, Victoria Secret: 235 locations.
All of us have been affected by the Coronavirus in so many ways; however, take a look at some of these major national companies who have filed for bankruptcy since the start of the pandemic.
CMX Cinemas, J Crew, Gold's Gym, which has 700 gyms in the US, Neimus Marcus, Pier One Imports, Hertz Car Rental, 24 Hour Fitness, GNC, Cirque du Soleil, Lucky Brand, Brooks Brothers, California Pizza Kitchen, and Lord & Taylor which is the nation's oldest department store. You can add one more to the list, Ruby Tuesday, which is a 100-year-old dining franchise.
Please keep in mind that filing for bankruptcy does not always mean it is the end. It usually involves major restructuring, but it is a sure sign of storm clouds on the horizon.
Many malls throughout the country and New Hampshire will face a number of anchor store vacancies. It will be trying times for certain mall developers. Commercial retail vacancies are tough to accommodate, especially during a time when demand for this type of space is nonexistent. There are many repurposes in the works and it will be interesting to watch mall redevelopment that will likely expand to other mixed uses. One would perceive that we have created way too much retail space. With the digital footprint of online shopping plus the impact of COVID19 on these businesses, I can see a lot of mixed-use type developments integrating into many mall locations in the future.
When you look at the Belknap Mall in Belmont and the Steepalegate Mall in Concord, both of these retail complexes have had a tough time. Both of them enjoy excellent locations with high visibility, great traffic count, and an abundance of parking. It takes a while, but they will eventually morph into a new era with some creativity and innovative concepts.
Take a look at the Tanger Outlets just up the road in Tilton. This factory outlet chain has had massive success in drawing retail customers into their factory outlet stores right off I93 exit 20. Here in the Lakes Region, with Thanksgiving and the holiday season approaching, we can all do our part by going out and supporting all of the local retail establishments. As you can see from the staggering number of big-box store closures nationally, it's a challenging environment to operate a business in today's world of COVID19. Our local stores, shops, restaurants, and inns are the fabric of our communities where we live; therefore, it is important to spend our dollars where it will benefit the local communities.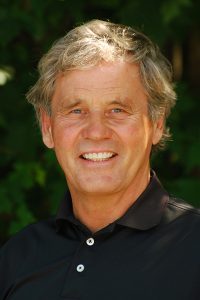 This article was written by Frank Roche. Frank is president of Roche Realty Group with offices in Meredith and Laconia, NH, and can be reached at (603) 279-7046. Please feel free to visit www.rocherealty.com to learn more about the Lakes Region and its real estate market.