For many individuals the thought of owning a lake home is a dream. For others it becomes a reality…a dream come true.
For some it is a weekend getaway, for others, a permanent year-round residence or semi-retirement home.
During my 41-year career in real estate I've often found we are motivated by fond childhood memories of vacationing at a lake or ocean cottage. The sounds of waves lapping gently at the shoreline of a lake or the chilling call of a loon and days spent on the water—reminders of our early years at the lake.
So many clients have commented over the years the #1 reason they selected the Lakes Region was pure location. They found they got the best year-round value for their money to enjoy all 4 seasons.
Here are some valuable tips to help you buy a lake home:
Decide the distance. How far from your primary home?
The consensus is that a 2-3 hour drive from home seems manageable. If you purchase something 6-8 hours away will family and friends use it as well? The drive gets to be a bit taxing over time.
What size lake is important?
If you're an avid boater and love exploring different towns,  islands, and restaurants a lake the size of Winnipesaukee offers more variety and places to visit than a 300-1,000 acre lake. For others, the peacefulness, tranquility, peaceful-canoe and calm waters of a small lake or pond fit the bill better.
Find an agent who "knows" the lakes intimately.
When you select a doctor I'm sure you research how many procedures they've performed in their specialty. It's similar with Realtors®– you want to find an experienced specialist.
There are many Realtors® who have never driven a boat, never mind own one. There are many technical questions relating to the Shoreland Protection Act, dock permitting, and aquatic lake plants that need explanation. So to ensure a seamless closing and ultimately a sound investment seek the services of a professional Realtor® with a solid background in "Lake Property Sales."
Big vs. smaller lakes?
Are you seeking to avoid boat turbulence and prefer tranquility, quiet lapping of the waves? Or are you looking for a sizeable lake to explore? These are important considerations. With a multitude of lakes in the lakes region there are all sorts of choices available.
Are you looking for a quiet cove, or long range lake and mountain views? If you're into heavy boating, Winnipesaukee certainly has an abundance of islands to explore and boat around, whereas some of the smaller lakes are perfect for kayaking, swimming, fishing and spending some quality time with your grandchildren on the beach.
Research nearby amenities.
Are there any marinas nearby? What if my boat breaks down or I need gas? Can friends find a nearby launch for their boats? How close is the nearest supermarket, convenience store, gas marina-lake station, or restaurant? Activities for the children and proximity to cultural activities like music venues, summer theatre, concerts, movie theaters, craft fairs, etc. could be very important. Also, study the future impact of neighboring properties, zoning regulations, and commercial properties nearby.
Lake/boating regulations.
Speed limits on the lake? Horsepower restrictions? Are Jet Skis allowed? No wake zones? Will bridges limit sailboats? Water-skiing regulations? Dock size regulations? Are breakwaters allowed? Can you install a "perched beach"? Setback requirements and tree-cutting to conform to the NH Shoreland Protection Act? All of this information is helpful to make an informed real estate decision.
Understand the difference between "Lakefront" and "Water Access Communities."
There are many choices. Most of us have a vision of a cozy lake cottage sitting right on the water on its own lot and lake frontage. There are however many alternatives that make a lot of sense. There are many fine "water access communities" throughout the Lakes Region that offer beautiful beaches, boat docking facilities, and other amenities like clubhouses, tennis courts, indoor/outdoor pools, etc., all at a much more affordable price point.
Understand water depths.
Be informed and understand the difference between a gradual sandy beach or a drop off of 20 ft. right from the shoreline. What's important: young children on a gradual sandy beach or teenagers who love to "dive in" to deeper water?
Research water quality and aquatic plant growth.
Millfoil and other invasive lake plant species can be found on many lakes and especially in shallow coves where there's no circulation. Water clarity is often better in deeper sections of the lake or where there's an active current. Some sections of the lakes may have a brackish water color due to minerals in the water, logging, plant/tree decay, water circulation, etc. A good source for information is the NH Department of Environmental Services (www.des.state.nh.us) and the Lake Winnipesaukee Watershed Association (www.winnipesaukee.org) as well as www.winnipesaukeegateway.org.
Don't purchase a boat before your home!
I've seen some over anxious clients make this mistake. 1st Pick a lake that fits your lifestyle. There are 10 horsepower limitations on some small ponds and lakes. Pontoon boats are popular on some lakes, while 23-28 ft. boats and cabin cruisers might be preferred on larger/rougher lakes. Know the maximum size boat your dock will accommodate.
Understand the difference between southwesterly exposure and northern or eastern exposure.
This is probably one of the most important issues for many buyers. Westerly exposure will add 3-4 hours of sunshine to your day—sometimes more—and will also extend warmer days as Spring and Fall approach. Blazing sunsets will also prevail. On the other hand, if you have fair skin and prefer to be out of the sun, cooler in the summer, and enjoy the sunrises and wake early, facing north or easterly might be the perfect solution.
In summary, rely on the experience of a professional Realtor® who specializes in the sale of all types of lake properties. An experienced, knowledgeable Realtor® can help you make your lifetime dream become a reality. Enjoy those sunrises and sunsets, loon calls, gentle breezes, and the lapping of the crystal clear water with your family in this cherished lake environment!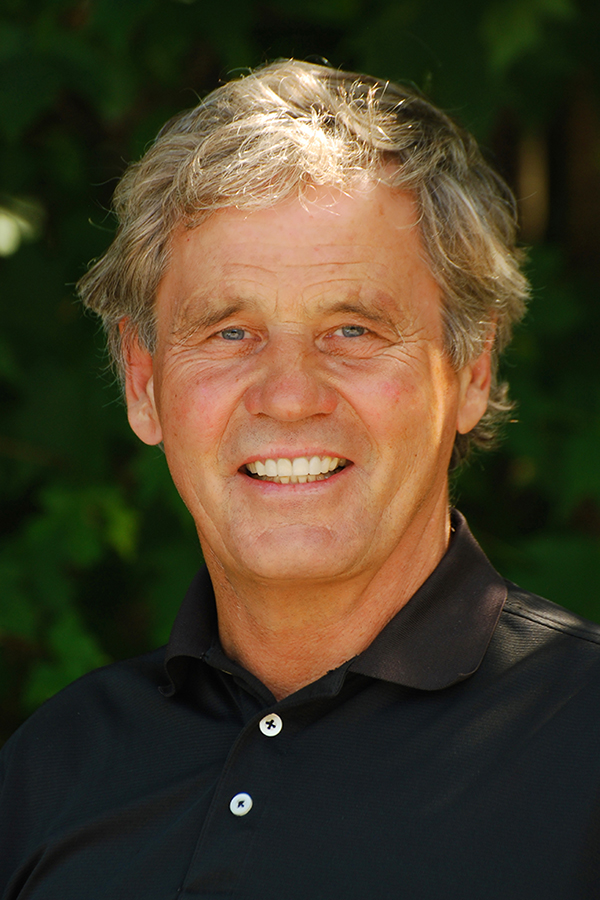 Frank Roche is the President of Roche Realty Group with two offices in Meredith (603) 279-7046, and Laconia (603) 528-0088. You can learn more about the company and research a wealth of real estate information at: www.rocherealty.com