With over 250 lakes and ponds throughout New Hampshire's Lakes Region, there are unlimited outdoor adventures to take advantage of. If you were to expand your search to all of New Hampshire, there are approximately 1,000 lakes and ponds, some of which are among the cleanest and healthiest in the country.
Residents, second homeowners, tourists, and vacationers all recognize the vital role our natural resources play in our region. They serve as the foundation of our economy. The estimated economic value of Lake Winnipesaukee alone surpasses $17 billion in New Hampshire. Personally, while I believe this figure to be significantly higher, we can all agree that our lakes create the fabric of our quality of life, which is why it's so critical to protect the lakes we love.
Throughout the Lakes Region, numerous associations and organizations are working toward the same goal: protecting our beloved lakes. Through monitoring, education, science, and restoration, these programs do an incredible job of executing improvements to maintain our water quality at a high standard. They rely solely on memberships, donations and grants to keep moving forward. Many of us have our favorite lakes, it's crucial for us to support these associations and organizations.
Here are just some of the local organizations to consider joining, volunteering with, or donating to. These public, nonprofit organizations have worked diligently to restore and preserve the health of our lakes for generations to come.
Lake Winnipesaukee Association [https://www.winnipesaukee.org/]
The Lake Winnipesaukee Association (LWA) is a non-profit organization with a mission to protect the water quality and natural resources of Lake Winnipesaukee and its watershed. They achieve this mission through monitoring, education, stewardship, and science-guided lake management approaches. Their vision is to ensure that Lake Winnipesaukee remains a beautiful and sustainable resource for the community, offering clean water for swimming, boating, and fishing. LWA works to identify and mitigate threats to water quality, striving for a cleaner and enjoyable lake for people to enjoy for a long time to come. The association's mapping of sampling site for water quality & their apps to supply water data is state of the art.
NH Lakes [www.nhlakes.org]
NH LAKES is an organization in Concord, New Hampshire diligently working to restore and preserve the health of the state's lakes. They emphasize the importance of clean and healthy lakes for the well-being of residents, the local economy, and the region's culture, as well as the wildlife that relies on these bodies of water. To achieve their mission, NH LAKES works through several key strategies such as advocacy, collaboration, teamwork, community building, and education to promote clean, healthy lakes and responsible resource use, benefiting all in New Hampshire.
They work to implement public policies and laws at the state and local levels. Their innovative lakesmart lake friendly living program has made a big impact.
Newfound Lake Region Association [newfoundlake.org]
I consistently receive email updates from this well-run association. Newfound Lake, known for its eight natural springs, consistently ranks as the cleanest waterbody in New Hampshire. Protecting the Lake and its watersheds is the association's mission. Through education programs and collaboration, the program promotes the conservation and preservation of the region's natural resources. Their education and support programs are dynamic, and their constant contact and alert systems are state-of-the-art. In the event of a major rainstorm affecting the flow of soil and erosion into the Lake, the association promptly offers advice on monitoring and addressing the issues.
Squam Lakes Association [https://squamlakes.org/]
This nonprofit 501(c) association, established in 1905 and located in Holderness, NH, is dedicated to conserving the natural beauty, peaceful character, and resources of the watershed for the public's benefit. They promote the protection, responsible use, and enjoyment of the lakes, mountains, forests, open spaces, and wildlife in the Squam Lake Region. They offer a variety of outdoor programs, informative speaker series, and annual events. They also provide island campsite reservations and offer canoe and kayak rentals to the public at the Squam Lakes Association resource center on Route 3. The association's focus includes mitigating lake pollution, water level maintenance, boat safety and navigation education.
Winnisquam Watershed Network [https://www.winnisquamwatershed.org]
This nonprofit, primarily a volunteer organization, was launched in 2017 with a mission to preserve and protect Lake Winnisquam for future generations. Their program includes water quality monitoring, prevention and control of invasive species, watershed management initiatives, education, and advocacy. Joining the Winnisquam watershed network supports the various programs. The blog on the website keeps you informed about all issues related to the Lake. The association has made solid progress in keeping everyone informed and implementing vital programs and oversight.
The Windy Waters Conservancy [https://wwc.waukewan.org/]
The Windy Waters Conservancy (WWC), also known as the Waukewan Shore Owners Association, is a 501(c)(3) charitable organization with a mission to protect and preserve the water bodies and natural habitats in the Lake Waukewan Watershed. They aim to safeguard the ecology and scenic beauty of several lakes and ponds while addressing various forms of pollution. They focus on managing stormwater runoff to improve water quality and plan to implement smaller conservation projects and collaborate with other organizations on larger endeavors. The WWC is seeking support and expertise in various areas, including legal services, environmental science, community organization, fundraising, and more. They encourage participation in monitoring activities and offer opportunities for hands-on involvement in programs like the Lake Host initiative and water sampling. They are also looking for potential board members.
VLAP [https://www.des.nh.gov/water/rivers-and-lakes/volunteer-assessment-programs]
The New Hampshire Department of Environmental Services Volunteer Lake Assessment Program (VLAP) trains volunteers to monitor lake water quality throughout the state to establish long-term water quality trends and aid in local and state management decisions. Citizens are encouraged to play an active role in watershed management through science, training, reporting, education, and outreach. Like all the lake associations, VLAP relies on memberships, contributions, and gifts to ensure the lake quality stays pristine.
Lake Opechee Preservation Association
This organization is actively engaging with individuals who are concerned about the Lake's well-being. They provide updates on water quality and the schedule for removing exotic invasive plants. The association collaborates with NH DES and the city of Laconia to plan herbicide treatments, enhancing the ongoing diving and hand-pulling efforts to eliminate milfoil.
Lake Kanasatka Watershed Association [https://kanasatka.org]
Its establishment is aimed to support environmental conservation in the Lake Kanasatka watershed area. The association was delighted to share the Lake Kanasatka watershed-based Management Plan conducted by FB Environmental Associates, which offered valuable insights into the factors influencing cyanobacteria blooms and water quality. The Town of Moultonborough, along with numerous financial contributions, made this endeavor feasible. The association's website, newsletter, and report emphasize that extreme weather events, like heavy rainfall and warmer water, lead to increased nutrient runoff into the Lake, and outdated septic systems can exacerbate issues related to algae blooms and they are putting in considerable effort to reduce or eliminate these threats.
Merrymeeting Lake Association [www.mmlake.org]
The primary mission of the Merrymeeting Lake Association is the preservation and protection of Merrymeeting Lake and its surrounding watershed, ensuring its natural beauty, quality, and value for future generations. Their informational booklet emphasizes the crucial aspects of maintaining water quality, preventing pollution, responsible land use, and effective shoreline management to preserve the lake's pristine condition. It offers practical recommendations for landscaping, boating, septic systems, and wildlife protection, aiming to maintain the ecological balance and property values. The association initiated a watershed conservation fund, which supports programs like the Lake Host Program and expanded their online presence by adding a webcam and organizing community activities such as roadside cleanups, in addition to publishing newsletters and maintaining a Facebook page. The association's financial resources come from member dues, contributions, and gifts. Additionally, the NH State Fish Hatchery, located nearby on Merrymeeting Road in New Durham, plays a significant role in hatching and raising fish, distributing nearly a million trout each year to various lakes, ponds, and rivers.
Ensuring our lakes stay healthy and pristine is a top priority. With the local lake association's growing volunteer engagement and their remarkable efforts, it's a meaningful opportunity to consider making a valuable contribution this year. We invite you to think about becoming a member and actively participating in preserving the health of our lakes, ensuring they remain a source of enjoyment for future generations.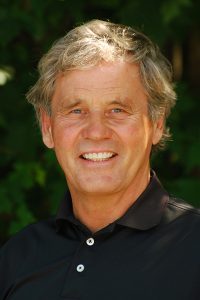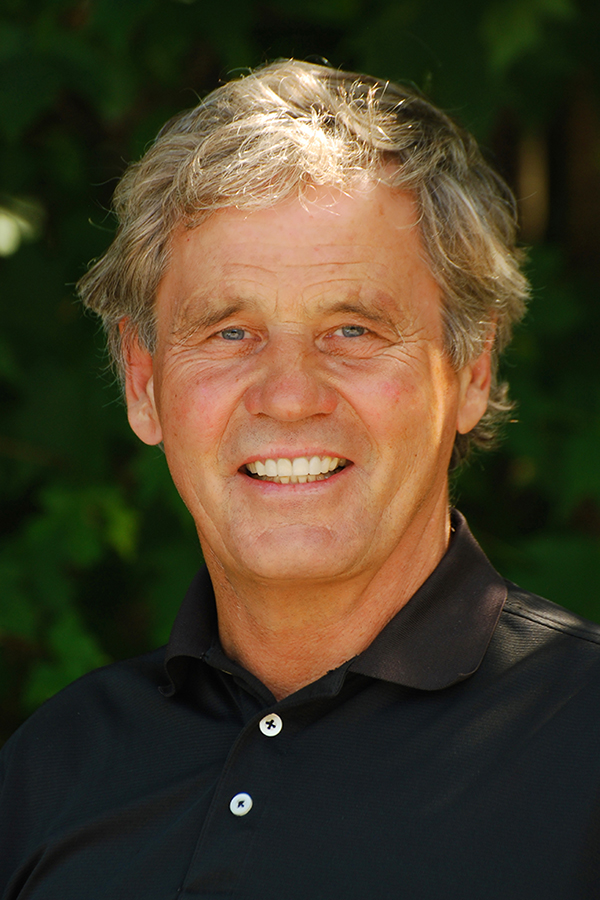 This article was written by Frank Roche. Frank is president of Roche Realty Group, with offices in Meredith and Laconia, and can be reached at 603-279-7046. Please feel free to visit rocherealty.com to learn more about the Lakes Region and its real estate market.