As the leaves of New Hampshire's forests transition from the vibrant hues of fall to the pristine white of winter, the Lakes Region prepares for the arrival of the next tourist season. With winter comes an influx of tourists drawn to the state's reputation for offering some of the most thrilling and picturesque winter sports in the Northeast. In the heart of the Lakes Region sits one of our more prominent winter destinations, Gunstock Mountain Resort, where a bustling schedule of improvements totaling $6 million is poised to enhance the visitor experience for the 2023/2024 ski and snowboard season.
The impact of winter tourism on the local economy cannot be understated. The New Hampshire Division of Travel and Tourism anticipates 2.9 million visitors this winter, with projected spending reaching $1.3 billion. This follows a record-breaking winter where spending hit $1.2 billion, signaling a robust recovery and sustained growth in tourism spending post-pandemic. These visitors not only come for skiing and snowboarding but also the many other winter sports, including snowmobiling, snowshoeing, skating, ice fishing, ice climbing, and even newer trends like fat biking and backcountry glade skiing.
Investments in the region's winter sports infrastructure, like those at Gunstock, which include a new rental shop building, improvements to the Panorama Pub, parking lot paving, and renovations to the Stockade Lodge, adding a full-service restaurant and bar, are designed to attract more visitors and, in turn, stimulate the local economy. These developments are funded through a combination of resort earnings and financing, which shows a commitment to enhancing the quality and safety of the guest experience. Gunstock's proposed expansion, which aims to nearly double its skiable acreage, exemplifies the region's ambition to become a premier destination in New England for winter sports.
While the precise impact of tourism on real estate markets can be complex, areas with robust tourist activity often see increased demand for properties, especially as second homes or vacation rentals. In the Lakes Region, this demand is likely influenced by the seasonal visitors who flock to the area for its outdoor amenities, potentially driving up property values and spurring development. This cycle creates a vibrant real estate market that benefits from the seasonal economic surge of winter sports enthusiasts. But it's important to note that New Hampshire is a well-rounded, all-season destination.
The economic activity generated by the winter season is a critical component of the region's overall financial health. The revenue generated from tourism, particularly in the robust winter months, supports local businesses, contributes to tax revenues, and sustains jobs in the hospitality and service sectors.
As for New Hampshire's current housing market, there has been a consistent growth trajectory, with home values expected to continue rising moderately in 2023. This trend is coupled with a low unemployment rate and a prospering economy, making the state attractive to homebuyers and investors.
There is a slight cooling, with a tempering of price increases and homes staying on the market slightly longer, signaling a move towards stabilization in certain market segments. Despite this, New Hampshire remains a sellers' market, with quick sales and multiple offers still common for many properties.
Regional differences are evident, with Rockingham County having the highest median home price while Coos County remains the most affordable. The condo market is also seeing a rise in prices, though there is a slowdown indicated by longer days on the market and a slight increase in supply.
Rising interest rates have been a growing concern, further impacting affordability and market dynamics. There is a growing demand for more affordable housing, especially among younger voters, highlighting housing as a significant state issue. Overall, it's still a favorable time for sellers, with expectations that this trend will continue in the near future.
And so, as winter's chill ushers in the promise of fresh snow and the economic vitality of the winter tourism season, the real estate market in New Hampshire reflects a complex but optimistic landscape. The investments in winter sports infrastructure, such as those seen at Gunstock Mountain Resort, highlight the region's economic reliance on tourism. Meanwhile, the real estate market, although experiencing a slight cooling, continues to benefit sellers with steady growth in home values. The state's appeal remains strong, underscored by its natural beauty and recreational opportunities, ensuring that New Hampshire's Lakes Region remains a vibrant place to live, work, and play.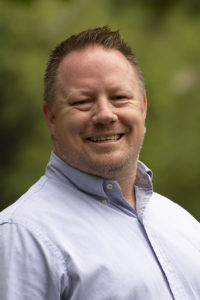 This article was written by Randy Miller. Randy is a sales associate at Roche Realty Group with offices in Meredith and Laconia, NH, and can be reached at (603) 279-7046. Please feel free to visit www.rocherealty.com to learn more about the Lakes Region and its real estate market.