It has been a wild summer out here in the Real Estate industry!  I thought I provide all of you with some info on what has been going on in the construction and building supply industry in the Lakes Region related to what we see nationally.  On a national level, builder confidence in the newly built, the single-family home market jumped 5 points to 83 on the National Associations of Home Builders/ Wells Fargo Housing Market index. (I believe anything above 50 would be very positive!) This index is at its highest level in the 35-year history and it matches a record set in December of 1998. It's funny how significant events can stimulate the market. When you look back to April when the COVID-19 crisis hit, the builder sentiment plunged to 30. When everyone looked at the reality of the pandemic, the building market quickly recovered, as homeowners looked for more living space in suburban and rural areas. The NAHB chairmen remarked, "The demand for new single-family homes continues to be strong, as low-interest rates and a focus on the importance of housing has stoked buyer traffic to an all-time high as measured on the HMI."
As a result of the demand, we have seen a staggering increase for lumber prices. 
The cost has more than doubled since the middle of April 2020. Simultaneously, with housing demand still incredibly strong, builders, nationally and in the Lakes Region, continue to be hampered by a lack of skilled labor and available subcontractors to complete specific projects on a timely basis.
All of us who turn on our TV's have seen the hurdles, leading to the increases in prices and shortage of certain building products.  Due to the COVID-19 crisis, many manufacturing plants cut back on their capacities, leading to a construction supply shortage. Currently, the raging fires on the West Coast in California, Oregon, and Washington and the hurricanes and Florida, Louisiana, and Texas Coastlines and the tornados in Iowa are adding to that. The bottom line, it's a very difficult year out there. According to the NAHB, lumber prices have jumped more than 170% since mid-April, adding more than $16,000 to the price of a typical single-family home. Lumber producers got shut down in March and April and did not anticipate the surge in demand that ramped up at the beginning of April.
Looking at the Lakes Region, the new home market has a lot going for it right now, with a limited supply of resale homes on the market. All of us in the real estate community has seen many of our customers looking for building lots or completed homes in new subdivisions and have been reaching out to find builders available to construct houses.  I spoke with one of the representatives at Middleton Building Supply in Meredith. They have had a solid year with the demand for high-end lakefront homes, upper-middle house construction, and a ton of remodeling projects scattered throughout the region. With the COVID-19 shutdown, homeowners kept busy building decks, screened-in porches, outdoor patios, kitchen and bath renovations, and other cosmetic improvements. Lumber prices shot up during this time, according to their representative. A standard 2×4, 8′ length that cost $3.43 in the spring of 2020, is now priced at $8.04 a stud. 4×8 sheets of Advantech cost $32.64 in March 2020 and is currently priced at $47.41. For sheetrock, however, the price increase was modest. Composite decking and pressure-treated lumber were hard to get for some time as shipments came in sporadically. There were scarcities in vinyl siding with some factories cutting back their normal compacity. Overall, the company has been bustling, keeping their delivery trucks going every day.  At Gilford Home Center, the comments were very similar. The market has been absolutely crazy with a hectic summer; likewise, they experienced some building material shortages, especially for pressure-treated wood and composite decking. Window and Door arrivals were coming in as scheduled, and there were adequate AZEK trim boards, a popular component in today's construction industry. A representative commented a 2×4 that was priced at $3.44 each in April 2020 is now priced at $7.20
At Lowes in Gilford, the business has been very brisk this past season. Retail customers, builders, and landscapers were loading their vehicles for tons of projects, both indoor and outdoor.
I have talked with many builders, plumbers, electricians, and site contractors slammed with activity this past spring and summer. Granted, we don't have anywhere near the action you see in the South and West parts of the country where they have National Home Builders like Pulte Homes, K.B Homes, and Toll Brothers putting up massive subdivisions. However, if you take a ride around Lake Winnipesaukee, you will find lots of new homes, additions, and remodeling taking place. Have you been out to Governors Island? Some amazing high-end custom homes have been built. The same goes for Meredith, Moultonborough, Tuftonboro, Wolfeboro, and Alton. In Wolfeboro, there's a new, custom lakefront going up with approximately 20,000 sf of living space. At Meredith Bay in Laconia on Lake Winnipesaukee, there's lots of recent construction activity with many new fine homes added to their community. Same at South Down Shores and some smaller subdivisions scattered around the region.
It's a different pulse, however, compared to the 1980s, where you saw a massive uptick in new condominium properties throughout the region. We are not experiencing that type of growth with these kinds of numbers. In any case, housing has clearly been a bright spot during the pandemic but let's hope that rising lumber costs won't stop the market's momentum as we advance.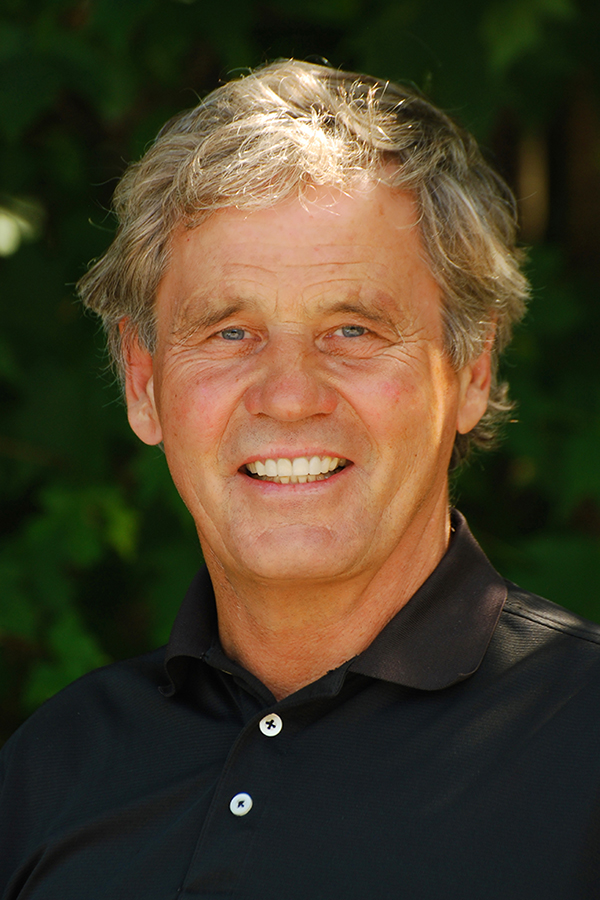 This article was written by Frank Roche, President of Roche Realty Group, with offices in Meredith and Laconia, NH. He can be reached at (603) 279-7046. Please feel free to visit www.rocherealty.com to learn more about the Lakes Region and its real estate market.