The Federal Reserve officials have described the current period of high inflation as "transitory." In other words, "short-lived." However, consumers I talk with and from my own personal experience, I see things differently. It's interesting to note that a June survey of consumer expectations showed that median inflation expectations over the next 12-months jumped to 4.8%, the highest reading in history for a series that goes back to 2013. That's a lot higher than the 2% level that the Fed considers healthy for a growing economy. Also, the consumer price index jumped 5.4% from a year earlier, the largest increase since the financial crisis.
I'm sure you've noticed that prices for almost everything are increasing however it seems that at the same time, we are running out of many things from available houses, computer chips, building supplies, used cars, and even paper stock.
All of you heard the stories of crazy bidding wars for houses. We've seen it here in the Lakes Region, and it's happening all around the country. We sold one property recently (a non-waterfront) for $220,000 over the asking price. While that may be the exception, so many Realtors® are reporting bids well over the listed price. I've heard that in a few hotspots in Texas, Realtors® have brought in food trucks and coffee vendors to make the lines more tolerable at open houses.
Vacation rentals are going crazy! Talk with the rental companies in the Lakes Region, Airbnb, booking.com, VRBO, and expedia.com. Availability is extremely tight trying to find a quality weekly rental in our area during July and August it's next to impossible. CNBC reported a home in the Hamptons rented for the summer for $2 million! In popular resort towns, nationwide many rentals are fully booked.
How about the price of gas? My office Manager just came home from California yesterday and reported the price of gas at $4.40 a gallon. Think of what these increases have done to shipping costs.
Have you tried renting a car recently? The Labor Department reported they skyrocketed 87% in the past 12-months. CNN reported Orlando Rental Cars at $225 to $350 a day. In Maui, the cost was reported at $725 a day for a cheap car. That's not the weekly cost! How about a sport utility vehicle in Arizona for $700 a day. What a bargain.
Try building a deck lately, never mind a house? Lumber prices rose approximately 240% since 2020. Advantec plywood is at $113 a sheet. I paid $35 a sheet in 2006. 2x4x8 studs were up to $12 each, although today it dropped to $6.90 a stud…a nice improvement. This past year's surge in lumber prices had added $35,872 to the price of an average home. Keep in mind that lumber usually accounts for 20% of the cost of the project. Think about the other 80% costs they've skyrocketed also.
Paper prices are up 40%. We found this out recently when we printed our brochure. Plus, there's a shortage of paper nationally.
Copper prices topped at $4.90 per pound for the first time ever in May of 2021. Scrap copper prices have more than doubled since the pandemic began. Plumbers & electricians can't believe the increases.
Most Americans don't realize shipping rates have gone up close to 50 % higher than last year. Food, steel, raw materials, boats, cars, appliances, etc., all are seeing price increases. Used car and truck prices leaped 45% over the past 12-months, according to the Labor Department.
Unfortunately, the large run-ups we see on the inflationary front create huge economic distortions, like why we're running low on everything. Make no mistake; inflation is the hidden tax it will eventually push millions of Americans down.  The ultimate damage will be reflected in our currency which is slowly collapsing. With the increased money printing, increased debt, and stimulus programs implemented involving trillions and trillions of dollars, we are lulled into the belief that the dollar today is worth the same as it was last year. However, the monetary base has exploded, the dollar doesn't buy what it used to, we have tons of public debt to deal with, and it seems like we're closer to the beginning than the end of this inflationary spiral.
Have you noticed lately that Americans have gone wild? It's almost like a frenzy. A crazy run-up in house prices followed by rampant speculation as everyone tries to keep up with the "get rich quick" stories we read about.
Did you know that American's opened more than 10 million new stock brokerage accounts last year? Look how fast Robinhood has grown where they lure young traders, sometimes with devastating results. Look at the huge number of individuals who invested speculatively in Gamestop. There was a 2,000% increase in the sale of highly speculative penny stocks this year over the previous year. Look at how at how many companies are going public this year. There were 480 IPO's in the US in 2020, an all-time record, a 106.9% increase over 2019. However, for 2021 for the first 6-months, it has already eclipsed the 2020 record.
This brings me to another sign of huge inflation and a potential currency devaluation…currency speculation. Yes, we are seeing it today with individuals piling into cryptocurrencies at unprecedented numbers. Total money in Bitcoin hit $1 trillion recently. It rose to almost $63,729, and now it's at $32,954  Ethereum, the second-largest crypto, soared above $4,196 for the first time. However, it dropped to $1985 recently. Tether, the 3rd largest crypto, has all kinds of credibility issues. A recent warning from the Boston Fed President calling it a potential financial stability risk doesn't help the crypto industry.
The things people are speculating on get wilder every day—crazy prices for digital artwork. Outrageous prices of "collectible sneakers," record art painting sales, and other speculative investments are all increasing due to inflationary pressures.
I can remember when I started in Real Estate in the Lakes Region in 1976…from 1977 to 1981, cumulative inflation was over 50% in 5 years! Back then, we thought prices were going up but what really was happening was our currency was collapsing. In fact, the dollar nearly ceased to function as the world's currency back in 1978.
So why can't the government just stop inflation as it gets worse? No one at the Fed or higher government levels are willing to do what Paul Volcker did at the time in 1981. I was marketing Broadview Condominiums, and he raised interest rates dramatically. It set us up for two decades of prosperity; however, it was extremely painful in the short term for many businesses. I think the sad truth is that American's aren't willing to suffer any short-term pain, so the government and political leaders will continue to pacify with more debt, stimulus, and bailouts making matters worse. It's like feeding candy to children or putting helium into the economy. It's a temporary or "feel good" solution to a problem that's not going away.
So is inflation "transitory," as the Central Bank suggests….only time will tell.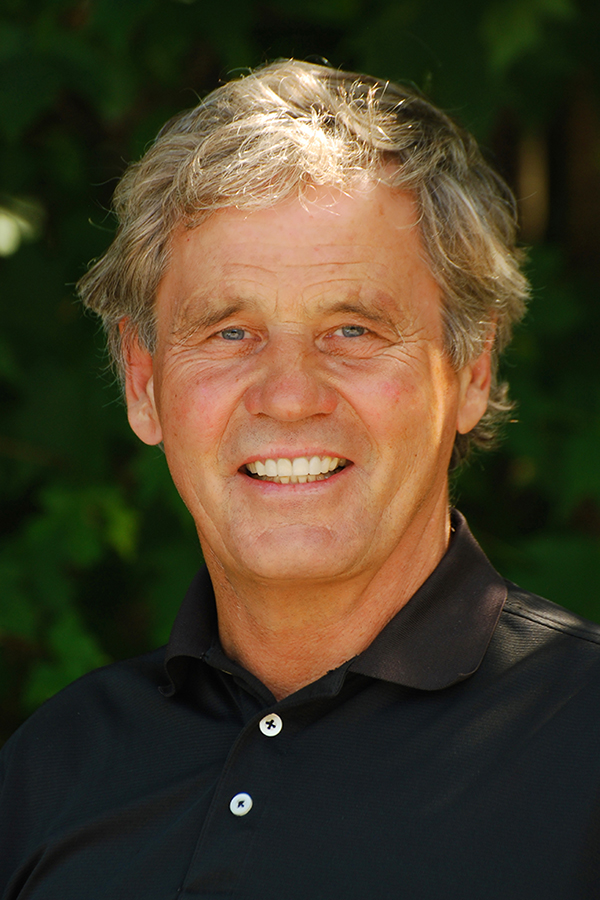 This article was written by Frank Roche. Frank is president of Roche Realty Group with offices in Meredith and Laconia, NH, and can be reached at (603) 279-7046. Please feel free to visit www.rocherealty.com to learn more about the Lakes Region and its real estate market.