As a seasoned real estate professional, I often consider the market conditions to keep myself, and my clients, up to date with how the market is currently behaving. Anyone in real estate these past several years can attest that the market has been anything but predictable. With higher interest rates, we should see a natural reduction in home values. However, the lack of inventory and steady demand has kept prices steady and even rising in some markets. Here in New Hampshire, while the number of transactions has certainly fallen off, it has less to do with waning demand and more to do with a lack of properties coming to market.
It is quite frustrating for buyers who have been looking for, in some cases, several years but have been outbid or overlooked because they are not paying cash or waiving contingencies, a practice that comes with a great deal of risks.
I look back to when I bought my first home. It was 2005, and the market was equally on fire. "There's nowhere to go but up!" exclaimed many as they paid way over asking, no contingencies, all cash, quick close, or even worse, there were the mortgage companies offering loans to way underqualified buyers that, in hindsight, created a ticking time bomb. Many mortgage brokers were telling their clients that if they got into financial trouble, they could just sell their home and take a profit… What could possibly go wrong?
Well… as we all know now, in the latter part of 2008, we found out exactly what could go wrong. It was a financial blood bath that, even to this day, many people still feel. But did we learn our lesson? In many ways, yes. Legislation, for good or for bad, has been enacted to help prevent another crash of that scale. Banks are far more conservative, as well.
But I want to get back to non-cash and first-time home buyers. In our current market, it feels impossible to be competitive when you're up against cash buyers willing to purchase over asking and with no contingencies. On top of that, home values are at all-time highs, even compared to inflation, making it even harder to qualify for a home loan for a house that actually suits your needs. And now, we are facing climbing interest rates making even the average home unaffordable for many. For an added kick in the pants, we are seeing record-high rental rates and inflation further compounding the inability to save up for a substantial down payment. I've had many conversations with frustrated buyers who are ready to just give up. I really do feel for them.
But there is hope. I know it may feel impossible, but here are some ways you, as a non-cash, or first-time home buyer, can help position yourself to be a more competitive buyer.
Familiarize yourself with real estate terminology, the home-buying process, and market trends. Websites, podcasts, books, and seminars can be valuable resources. Please don't watch "The OC" and expect to learn about real estate. Great show, but not exactly educational.
Hire an Experienced Realtor
An experienced realtor can guide you through the process and give insights into local market dynamics. They can also help guide you through writing an offer and what to consider regarding timelines, contingencies, and other important issues to consider.
Secure a mortgage pre-approval, not just a pre-qualification. This gives you a clear idea of your budget and signals to sellers that you're serious and financially ready.
Increase Earnest Money Deposit
Offering a larger earnest money deposit can demonstrate your commitment to the purchase. This may mean taking more time to save, but this will absolutely help you in both the competitiveness of the offer and reduce the amount financed which can reduce your monthly payment. Keep in mind, that any earnest deposit you commit will ultimately be applied as your "down payment" for your mortgage and reduce the amount financed. If you can get to 20% of the appraised value, it will also save you from paying for private mortgage insurance which will further reduce your monthly payment.
For some, part of the challenge they face is debt-related. This can substantially reduce the amount of the mortgage you qualify for.  I highly recommend working with a credit counselor. These professionals offer invaluable guidance on budgeting, debt reduction, and credit management. They'll provide personalized advice tailored to your financial situation, helping you make informed decisions and set achievable goals. Whether you're overwhelmed by debt, seeking to improve your credit score, or simply wanting to fortify your financial literacy, a credit counselor can be a transformative ally.
In a hot market, properties can get offers within hours of being listed. Be prepared to view homes quickly and make decisions promptly. This is absolutely crucial in the current market. Sometimes being ready to strike makes all the difference in the world.
Stay Calm and Avoid Emotional Buys
It's easy to get caught up in bidding wars or to feel pressured to buy. Always stick to your budget and remember that overpaying now can lead to financial constraints or, even worse, later. This should apply to any purchase, but especially a house. What's worse is if you buy a home and a month later, the furnace goes, or the roof begins to leak. Inspections can mitigate a lot of risks, but it's never foolproof.
Consider Less Competitive Neighborhoods
Expanding your search area or considering up-and-coming neighborhoods might mean less competition. This is especially true if you are a first-time home buyer. A starter home in a less desirable area may be a good way to build equity and give you more time to save for your dream home.
Stay Persistent and Optimistic
Don't get discouraged by missed opportunities. The real estate market is dynamic, and new listings will always be available. Sometimes patience can lead you to the perfect home.
Lastly, and this is not just because I specialize in land, consider buying land and building. Land is also in short supply, but in many cases, it's easier to find a lot in the right location than it is to find an existing home in the right location. And don't overlook modular homes. Modulars are returning in popularity as finding suitable housing has become seemingly impossible to find. They can be erected, in many cases, far quicker than a traditional site-built home.
In conclusion, navigating a hot real estate market can be an intimidating endeavor, especially for those unacquainted with its feverish pace and competitive nature. However, becoming a more attractive buyer isn't solely about having the highest bid. It's about diligence, preparedness, and demonstrating genuine interest and reliability. By securing pre-approval, aligning with seasoned professionals, and remaining flexible in negotiations, you can distinguish yourself in a sea of offers. Remember, every seller seeks not just the best price but also the smoothest transaction. By positioning yourself as both motivated and dependable, you increase the likelihood of landing your dream property, even in the most competitive markets. In the end, preparation and perseverance will be your strongest allies on this exciting journey.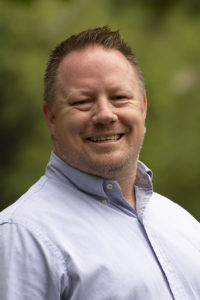 This article was written by Randy Miller. Randy is a sales associate at Roche Realty Group with offices in Meredith and Laconia, NH, and can be reached at (603) 279-7046. Please feel free to visit www.rocherealty.com to learn more about the Lakes Region and its real estate market