Meredith— Sales at Brook Hill, a new luxury townhouse community in Meredith, have been exceptional to date. According to Jeremy Avery and 
Kevin Shaw of Roche Realty Group, exclusive marketing agents for Brook Hill, "We have been very pleased with the results of our marketing efforts to date. We have 30 townhouses under agreement, 
and we just closed on the first three this week. The response has been overwhelmingly favorable considering we started marketing this fall and construction of the buildings began in November."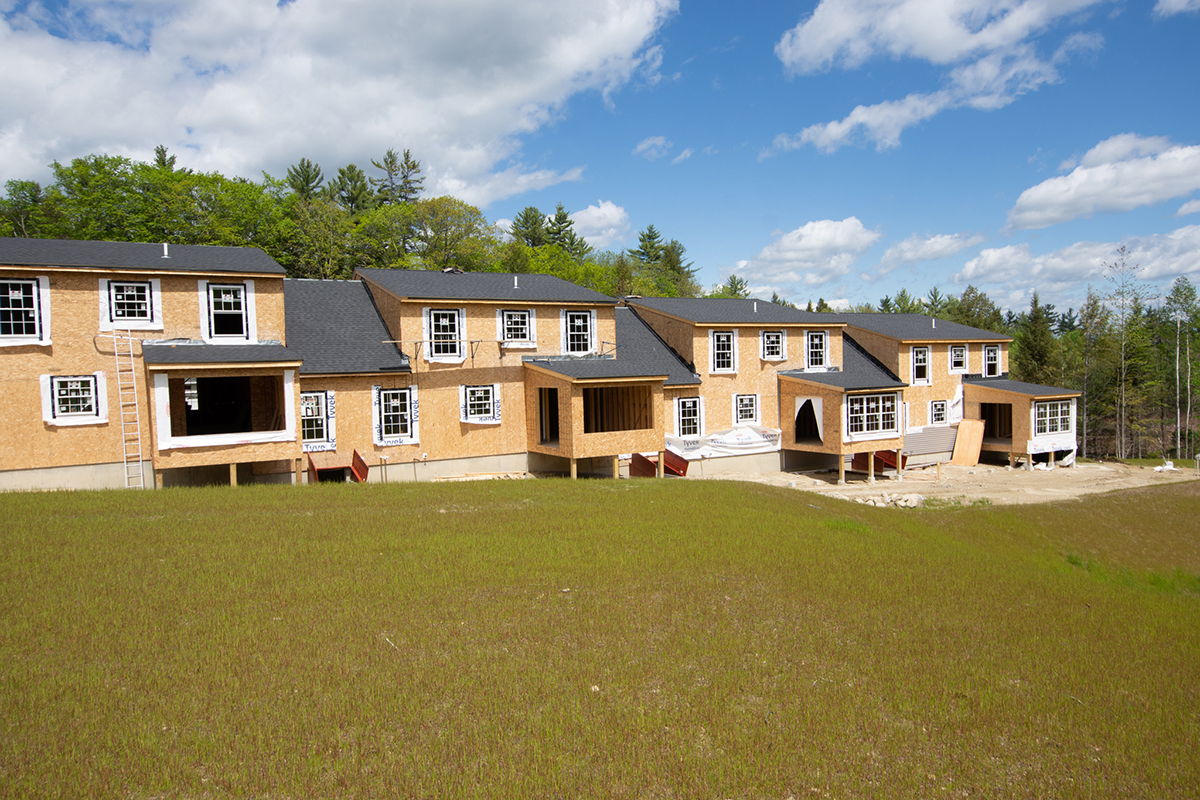 Frank Roche, president of Roche Realty Group, indicated that "after extensive site planning and architectural design, developer Glenn Gardner began spearheading this 70 unit luxury townhouse community. The Gardner name is no stranger to development in Meredith, as his father, Edward Gardner, was a founding partner of the Inns and Resorts at Mill Falls, which transformed Meredith into the scenic resort town it is today. Meredith was recently recognized by Readers Digest as the most charming small town in New Hampshire, according to Roche."
The sales momentum has been strong because of the choice, private location in Meredith sprawling over 60-acres, separated far back from Route 3 with beautiful woodlands, open lawns, and mountain views off in the distance. The community is on the right side of Meredith with ease of traffic yet minutes to the shops, inns, restaurants, pubs, and town docks on Lake Winnipesaukee.
Both Avery and Shaw commented, "the 2,300 sqft 2-level floorplans with attached garage and a full basement have been the biggest attribute." They indicated the first-floor primary suite with its spacious tiled shower with granite counters and first-floor laundry room received great comments. The spacious open concept living room with fireplace, vaulted ceilings, designer kitchen with island, high-end cabinetry, and stainless steel appliances that open a bright sunroom and private deck brought great reviews.
The second floor is spacious and includes an extended loft area overlooking the living room, a second bedroom with a bathroom, and two large bonus rooms for multiple uses. The construction is not builder-grade quality. The framing, soundproofing, finished woodwork, and custom cabinetry are quality throughout, with solid oak hardwood & tile flooring and granite countertops. All units include central air, gas heat, and fire sprinkler systems. The full basements are an added bonus for townhome construction with lots of storage or expansion capability.
The individual buyers have been coming from the Maine and New Hampshire coast, Texas, Canada, Massachusetts, Southern New Hampshire, and locally. The first phase is now entirely under agreement involving 30 units, and this far, 20 units are in various stages of completion.
The resort town of Meredith has not seen new construction of this type for a number of years with a modern concept with timeless New England Design. The infrastructure includes town sewer, community water, underground utilities, drainage systems, retention pond, paved roads with walking trails, and landscaped common areas.
For more information contact Roche Realty Group at 603-528-0088 or 603-279-7046. Jeremy Avery and Kevin Shaw are the listing agents.