Alton, New Hampshire is a scenic community with wonderful natural resources. The town envelopes the southeastern point of Lake Winnipesaukee and includes the southeast side of Wolfeboro Harbor. Alton was settled in 1770, mainly by farmers. When merchants arrived, they convinced the farmers to incorporate, which they accomplished in 1796. Alton has a population of 5,335 that swells to approximately 15,000 during the summer months. The town includes a total area of 82.2 square miles, of which 62.9 square miles is land area and 19.3 square miles is water comprising 23.49% of the town, the largest of any town in New Hampshire. The four-mile-long inlet of Lake Winnipesaukee, known as Alton Bay, is an unincorporated community in the town of Alton. This classic resort village has retained its character from the early years with the old railroad station, which was a hub of activity from 1853 through 1935 known as the Cochecho Railroad and later the Lakeshore Railroad. Today it serves as the information center. The M/S Mount Washington and earlier ships on Lake Winnipesaukee have made Alton Bay a port of call stop since 1872. A unique feature in the middle of Alton Bay is the water bandstand gazebo built in 1928 in the middle of the lake.
The main village of Alton is located one mile south of Alton Bay Village. The frontage along the Merrymeeting River is the main inlet to Alton Bay and is popular with anglers. The town hall, a brick edifice with an 85-foot clock tower, was constructed in 1894 at the cost of $15,098! The Gilam Library has a collection of more than 24,000 books, and the Alton Historical Museum is located on the lower level with a huge assortment of memorabilia. At the Harold S. Gilman Museum, you will find many treasures. Hannafords Supermarket and fast food eateries are located off the Alton Traffic circle. There are a number of locally-owned shops to explore.
Alton Bay is a hub for boating, water sport activities, and dining with its five lakeside marinas, town beach, town docks, large swim dock, lakeside restaurants, cafes, pubs, miniature golf, craft fairs, 4th of July celebrations, and water ski shows along the waterfront park draws many spectators. During the winter months, the frozen bay is operated as the only chartered air ice runway in the lower 48 states. A rare sight watching the planes landing and taking off on the ice.
Alton's summer population is enhanced with eight islands located on the 'big lake.' Rattlesnake Island is the lake's 5th largest island with five miles of shoreline and 368 acres. In addition to Lake Winnipesaukee's extensive shorefront in Alton, the town also includes long stretches of shoreline on Halfmoon Lake, Sunset Lake, Hills Pond, and the Merrymeeting River. 45% of the town's housing stock are seasonal homes due to the extensive amount of shorefront. The seasonal population has helped the town maintain a healthy property tax rate of $13.95 per 1,000.
A 45-minute hike to the top of Mount Major part of the Belknap Mountain Range (1,785-foot elevation) provides spectacular panoramic views of Lake Winnipesaukee and the islands from its rugged rock and ledge summit. It is one of New Hampshire's most hiked mountains. During the winter months, Gunstock Ski Area in Gilford is a short drive, and there are miles of snowmobile trails on marked corridors. The town is home to Alton Bay State Forest and Mount Major State Forrest.
Alton Schools
The Alton Central Elementary School and Prospect Mountain High School are operated under the SAU 72 superintendent's office. Prospect Mountain High School has 463 students with a student-to-teacher ratio of 11 to 1. The attractive campus was constructed in 2004. Alton Fire and Rescue is made up of 30 dedicated members. The Central Fire Station is staffed 24-hours a day, 7 days a week. The police department is located in a separate facility at 15 Depot Street. The department employs a combined staff of 23.
So how is the real estate market in Alton performing?
Home values in Alton have increased 14.27% over the past 12 months, according to Zillow. 
Alton, NH Downtown Area

In 2020 there were 126 single-family home sales. The median sales price was $350,000. The average sales price was $575,319. The lowest sales price was $50,000. The highest sales price was $4,250,000.
In 2020 there was 1 condominium sale with a selling price of $256,000.
In 2021 for the first 4 months, 25 single-family homes sold. The median sales price was $490,000. The average sales price was $633,927. The lowest price was $115,000. The highest price was at $1,992,500. However, there are presently 22 single-family homes under contract.
In 2021 so far, for condominiums, there have been no condominium sales.
At the present time, there are only 10 single-family homes for sale. The average listing price is $1,077,090. The median listing price is $874,000. The lowest listing price is at $165,000. The highest listing price is at $3,297,000. There are no condominiums for sale.
In summary, you can see why Alton is such a desirable community to live in. The current real estate market certainly reflects that. Below you'll find a link for Alton, New Hampshire Homes for Sale, as well as a link to town demographics, statistics, and other helpful information.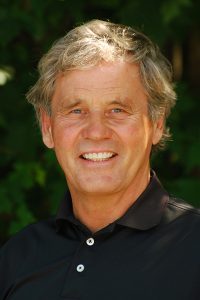 This article was written by Frank Roche. Frank is president of Roche Realty Group with offices in Meredith and Laconia, NH, and can be reached at (603) 279-7046. Moultonborough sales data was compiled by a NEREN search on 05/04/2021 at 10:00 am EST and is subject to change. Please feel free to visit www.rocherealty.com to learn more about the Lakes Region and its real estate market.