A Multifaceted Analysis of Rising Interest Rates and Beyond
New Hampshire is currently facing a significant real estate challenge: a glaring lack of inventory. This shortage of available properties on the market is not merely a localized concern but reflects a broader phenomenon that's sending ripples across the state's entire real estate landscape.
This intricate issue, shaped by various factors such as demand and supply dynamics, demographic shifts, construction constraints, and more, has been further complicated by the trend of rising interest rates. This week, we will take a comprehensive look at the current inventory crisis in New Hampshire, delve into the profound impact of rising interest rates, and explore potential strategies to navigate this complex situation.
Currently, for the entire state, there are 1986 active listings with an average of 31 days on the market. In the 7 towns that surround Lake Winnipesaukee, there are 150 active listings with an average of 41 days on the market. It's important to note that this includes some properties that have been on the market for over a year. Also of note is the current trend of "price improvements," with an average price reduction of just over 8%.
Understanding the Inventory Shortage: A Closer Look at New Hampshire
Why is Inventory Shrinking?
Demand Outstripping Supply: A combination of native residents looking to purchase homes and newcomers drawn to New Hampshire's appeal is driving demand. We especially saw this during the Covid pandemic, where working remotely gave greater flexibility regarding location. The trend has continued, however, and doesn't seem to be slowing down. After all, we generally rank in the top 3 in the Best Places to Live category.
Limited New Construction: Stringent zoning laws in towns with high demand, high costs of land and materials, and labor shortages are slowing down the pace of new home construction. According to one source, the average cost to build a new home in New Hampshire is $350,000, which doesn't include the land. Additionally, many towns are reluctant to allow accessory dwelling units, or (ADUs) which furth adds to the lack of development.
Investor Activity: Investment in real estate as rental properties or vacation homes, can reduce the inventory available for regular homebuyers. Short-term rentals are generally allowed, with the exception of a few towns. This trend has had a significant impact on inventory, causing many towns to consider town-level ordinances to limit the number of units being used for short-term rentals.
Interest Rates: From Historical Lows to Rising Concerns
Interest rates act as a vital lever in the real estate market, influencing everything from buyer affordability to investor activity.
Historically low-interest rates have played a part in stimulating home buying in New Hampshire. The ability to secure affordable mortgage loans encouraged more people to enter the market, inadvertently contributing to inventory depletion. While interest rates have significantly increased, it hasn't had the expected result of lowering home values and increased inventory.
As US monetary policy focuses on slowing inflation, here's how this shift impacts the New Hampshire real estate market:
Cooling Demand: Higher interest rates mean more expensive mortgages. This could potentially cool demand, but the lack of inventory may persist as sellers hesitate and construction lags.
Seller Dilemma: Higher rates discourage current homeowners from selling, as their next mortgage could be more costly, further reducing available inventory.
Impact on Prices: While some expect rising rates to stabilize or even reduce home prices, the persistent lack of inventory is counteracting this effect, maintaining upward pressure on prices. However, as noted at the beginning of the article, there are some signs this trend is potentially changing.
Crafting a Path Forward: Customized Solutions for New Hampshire's Inventory Crisis
To effectively address the intricate real estate inventory issue in New Hampshire, a set of tailored, forward-thinking strategies are necessary. Given the complex blend of factors at play — demand, supply, construction limitations, demographic changes, and the new reality of rising interest rates — the solutions should embrace a multi-pronged approach.
Encouraging Construction and Development
One of the primary drivers of the inventory crisis is the shortfall in new housing construction. To tackle this, state and local governments could work collaboratively to streamline the construction permitting process and relax stringent zoning regulations where applicable.
Furthermore, incentives could be provided to developers to encourage the building of both single-family and multi-family homes. Addressing labor shortages in the construction industry — perhaps through vocational training initiatives or partnerships with technical schools — could also stimulate the rate of new housing creation.
Strengthening Affordable Housing Efforts
As house prices soar amidst the inventory crisis, affordable housing becomes even more crucial. Developing a strategic plan to bolster affordable housing projects can ensure that everyone, irrespective of their income bracket, has access to suitable homes.
Local governments could consider partnerships with non-profit organizations or private sector entities to increase investment in affordable housing. Public policies could also be crafted to encourage the construction of affordable units in new developments.
Supporting First-Time Homebuyers
Aspiring homeowners, especially first-time buyers, are often most impacted by shrinking inventory and escalating prices. Expanding support programs that assist these buyers can be an effective strategy.
This could include enhancing education about the home-buying process, increasing awareness of available resources, and possibly expanding down payment assistance programs. By easing the path to homeownership, more individuals could feasibly transition from renters to owners, helping to stabilize the market over time.
The impact of low inventory and the rise of short-term rentals is having an impact on long-term rental prices as well, making the state nearly unaffordable to low and even middle-income families.
A Path Forward for New Hampshire
The real estate inventory crisis in New Hampshire is a multifaceted challenge intertwined with rising interest rates, demand and supply dynamics, demographic shifts, and broader economic factors.
To navigate this complex landscape, a concerted effort involving policymakers, real estate professionals, community leaders, and residents is essential. Tailored solutions, rooted in a deep understanding of New Hampshire's unique context, can guide the way forward.
The journey may be fraught with uncertainty, and there are no quick fixes. But through collaboration, innovation, empathy, and perseverance, New Hampshire can forge a sustainable path toward a more balanced and resilient real estate market. The goal is clear: a thriving, inclusive, and stable housing landscape that resonates with the core values of the Granite State and serves the best interests of all its people.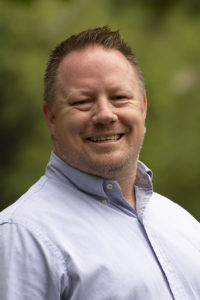 This article was written by Randy Miller. Randy is a Realtor® at Roche Realty Group with offices in Meredith and Laconia, NH, and can be reached at (603) 279-7046. Data was compiled by a NEREN  search on 08/03/2023 and is subject to change. Please feel free to visit www.rocherealty.com to learn more about the Lakes Region and its real estate market