Imagine it's Super Bowl weekend and there's not a chicken wing or a pizza to be found in the Lakes Region. That's what it's like trying to find a property in today's real estate market.
There are roughly 900 Realtors in the Lakes Region and so many of them have qualified buyers who would love to acquire a property in our beautiful region. However, they are frustrated with the lack of available inventory.
There's a reason why…
Inman's News, the leading source for real estate news and commentary, just announced: "the 10 hottest neighborhoods to watch in 2021 in the USA," and guess what the Lakes Region of New Hampshire was ranked? #6. Pretty impressive. The article states these 10 "hot" markets are attracting new residents at lightning speed.
The numbers they reported seemed high; however they are based on national statistics… here's what they said. "The communities around New Hampshire's Lake Winnipesaukee have always been a popular northeastern vacation destination for the winter and summer holidays, but this year, many visitors and vacation homeowners are choosing to make the Lakes region their long term home as professionals adjust to working remotely—the same picture that has been playing out in places like Malibu in the west and the Hamptons in New York."
"Folks from Boston, New Jersey, Connecticut, Rhode Island, and New York are also buying second homes in the Lakes region so they can escape the city for the weekend and eventually retire here." However, there is very little inventory available.
The article stated:
Lakes Region:
Median sales price of $500,000 (+33% year over year)
Median days on the market: 49 (-36 days year over year)
Change in home sales: +11% year over year
Share of homes that sold above list price: 44%
Other hot markets mentioned in the article included Lake Tahoe, California., Chester/Andover, Vermont., Sebago Lake, Maine., and Fall River, Mass.
I expect the housing market in the Lakes Region will continue its bull run in 2021 driven by the same factors that took the steering wheel in 2020…strong demographics, low mortgage rates, and inadequate supply. It appears that all 3 pots are boiling. It is reported that nationally active inventory is down more than 1/3 year over year.
If you look at New Hampshire, there are only 928 single-family homes presently for available for sale. Back in October, there were 2164 homes available, which represented a drop of 58.5% compared to the previous year. That translates to only 1.4 months' worth of inventory, and it's lower than that now. The numbers have been shrinking all year, but only 928 homes available for sale…it's getting crazy! This means that houses that do come on the market are getting snapped up quickly (41 days on the market is the average.)
Affordability worsened in much of the United States in the 4th quarter of last year as median home prices were up at least 10% in most of the nation, according to a report by Attom Data Solutions. NAR chief economist Lawrence Yun predicts new home sales will jump 21%, and existing home sales will climb 9% in 2021 nationally.
I worry constantly about future homeownership opportunities for young adults if the housing supply is not greatly increased in the Lakes Region. The millennial generation is moving into their mid-30's bringing a wave of demand from renters looking to buy their first home. However, at the same time, we are experiencing a flood of second-home buyers, investors, and semi-retired couples, many of them with cash transactions, scooping up what's left of the available inventory. I want to see these young couples get their opportunity to own something, but it's so frustrating when they get out-bid by an all-cash offer. You really feel their pain and frustration. I've never seen such a competitive market with so little inventory in my 44 years in the business here in the Lakes region.
Here's a capsulized view of what's presently available in a sampling of towns:
Alton: 8 single-family houses. 0 condos. ● Belmont: 7 single-family houses. 0 condos. ● Center Harbor: 1 single-family. 0 condos. ● Gilford: 7 single-family houses. 7 condos. ● Laconia: 16 single-family houses. 6 condos. ● Meredith: 11 single-family houses. 0 condos. ● Moultonborough: 14 single-family houses. 1 condo. ● New Hampton: 3 single-family. 0 condo. ● Sanbornton: 4 single-family houses. 0 condos. ● Tuftonboro: 9 single-family houses. 0 condos. ● Wolfeboro: 7 single-family houses. 2 condos.
So as Realtors®, we've got our work cut out for us this year. We're all in a panic to create more available inventory this year. I've never seen a better time to sell and get the highest price possible. It seems like all of the stars are in alignment; we have record highs for the S&P and NASDAQ on Wall Street. Look at the price of Bitcoin at $38,111, close to its record high of $40,000, and look at gold. You know there is a shortage of real estate inventory when a car drives up your driveway, and in the frigid temperatures of last week, a real estate agent gets out and puts a plastic bag door knocker on my doorknob with an enclosed real estate summary report and business card. What that Realtor® didn't realize is that there were two Lakes Region Realtors® that live in the house, but I will tell you I give that Realtor® high praise for being out there in the frigid cold trying to hustle up some business.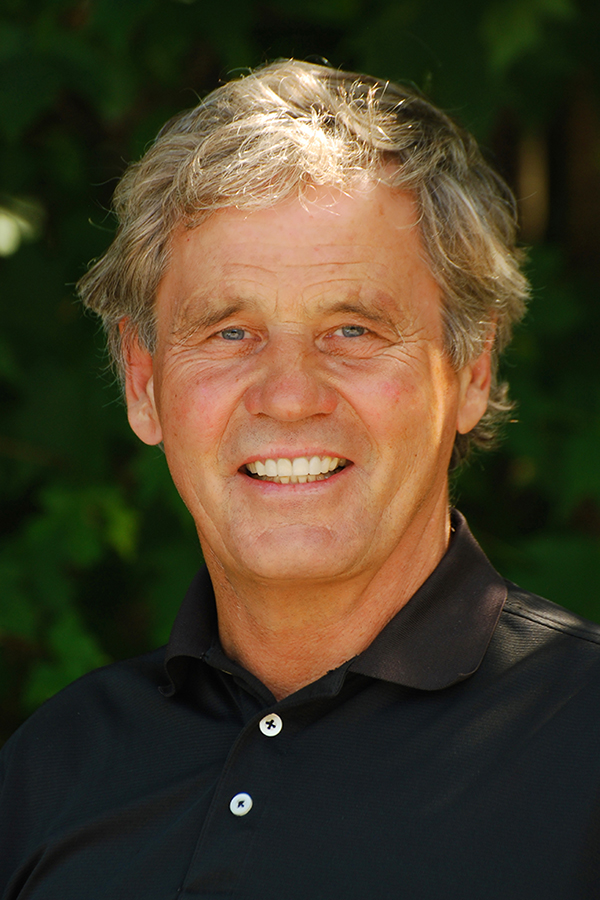 This article was written by Frank Roche. Frank is president of Roche Realty Group with offices in Meredith and Laconia, NH, and can be reached at (603) 279-7046. Town data was compiled by a NEREN search on 2/04/2021 at 11:00 am EST and is subject to change. Please feel free to visit www.rocherealty.com to learn more about the Lakes Region and its real estate market.