Visitors to Lake Winnipesaukee have long recognized the special qualities of Windward Harbor. Its deep pine forest, quiet waters, and outstanding fine sandy beaches were originally part of the 1,500-acre Herbert Dumaresq Estate know as Kona Farm in Moultonborough. At the turn of the century, Mrs. Dumaresq's father, Jordan Marsh, purchased a steam-powered yacht named 'The Swallow' for his daughter for a wedding present. 'The Swallow' was transported to Lake Winnipesaukee by rail from her previous flagship status in Marblehead, MA. Herbert Dumaresq and his architect then selected Windward Harbor from 6 ½ miles of shorefront as the site for the unique 4 story boathouse. For years this magnificent structure served as the winter home for 'The Swallow' and as the focal point for the Kona Farm Estate. The boathouse has since been placed on the National Historic Registry.
Back in the early 1980s, I held an open house at Broadview Condominium on Lake Winnipesaukee, which our company was marketing, and a tall gentleman walked in to tour the new community. His name was J. Peter Hare and we quickly developed a close friendship. Peter explained to me that since 1942 the Dudley Hare family had owned the Windward property, which was used for a decade as a summer sailing camp. Wanting to design a special place, the Hares' spent an extensive amount of time in planning out a 'one of a kind' community on the shores of Lake Winnipesaukee. Kent Locke, Jim Mardis, and I worked with Peter Hare and his partner Gilbert Leonard putting together a team of consultants, architects, engineers, and contractors, assembling the best professionals to achieve success on the project. Peter Hare was a stickler for detail and wanted something special that he could be proud of. He surrounded himself with Matarazzo Design and Lily Planning Associates for the conceptual land plans, Russ Thibeault of Applied Economic Research, Claude Miquelle and Associated Architects, attorney Rod Dyer and Parker & Plumber Builders.
When you hire the right professionals and you have a dream, it's certainly rewarding to obtain a national award. Windward Harbor on Lake Winnipesauke won the top award in the United States for design excellence in Professional Builder Magazine in October of 1984. Winning the 'Project of the Year' award Peter Hare says he learned the value of teamwork during his 20 years as a teacher and school superintendent. 
The community was beautifully sited on 36 acres, gently sloping to 1,000 feet of sandy beach. There was enough room for the developer to create a 44-slip inland marina. The magnificent turn-of-the-century boathouse that Peter Hare saved, renovated, and used as the communities calling card worked. The architect picked up ideas for using gable and hip roof forms, cedar shingle siding, and the boathouse's distinctive green roof shingles and shake exterior. A total of 36 homes were created, consisting of 22 detached single-family homes and 7 duplex style homes. All of the individual homes included a deeded boat slip within the boat basin. Every home also includes an attached garage. The homes ranged in size from approximately 1,320 sf to 2,700 sf. Back in those days when we were marketing Windward Harbor, the condominium homes were selling from $175,000-$225,000 if I remember right. I recall our opening day. I was on-site with Jim Cahill, an Associate Broker of mine. We were there on a Saturday afternoon, the roadway had been roughed in, and we were sitting at the outdoor pavilion building getting attacked by huge horseflies. A large Mercedes drove in with an individual who turned out to be our first client buyer, who was impressed with the overall concept and amenities. The historic boathouse functioned as a private yacht club and community building for the homeowners. The homes were constructed in a horseshoe configuration facing the huge sandy beach and boat basin. In addition to the boathouse and marina, the pavilion building was remodeled, and two tennis courts were constructed. Today, people still tell Peter Hare, Jim Mardis, and myself that Windward Harbor is one of the finest and most unique lakefront communities on Lake Winnipesaukee. Can you imagine if Jordan Marsh from the retail giant could have a glimpse today of what his boathouse dream has evolved into, I'm sure he would be very proud that the legacy lives on. 
Here's a recap of the sales that have occurred over the last three years. 
2017
Sales: 2
The average selling price of $635,000
Sold price range of $625,000-$645,000
2018
Sales: 2
The average selling price of $759,500
Sold price range of $704,000-$815,000
2019
Sales: 2
The average selling price of $660,000
Sold price range of $660,000-$710,000
2020
At the present time in 2020, there is 1 property active under contract. No properties have sold so far.
You can see that the prices appreciated considerably. It certainly is a testimony to Peter Hare's vision. Windward Harbor is a community that all of us in the Lakes Region should be proud of.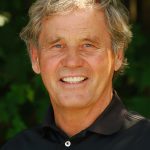 This article was written by Frank Roche. Frank is president of Roche Realty Group with offices in Meredith and Laconia, NH, and can be reached at (603) 279-7046. Data was compiled by a NEREN map search on 07/02/2020 and is subject to change. Please feel free to visit www.rocherealty.com to learn more about the Lakes Region and its real estate market.