Historic Homes: Buy with Your Head as Well as Your Heart
I'd like to recommend a few real estate-related movies that you may find both entertaining and instructive if you:
A) are considering the purchase of a historic home
B) have ever struggled to maintain budget and dignity while
making home improvements, and/or
C) enjoy classic movies and schadenfreude (the German term
for the sadistic pleasure one receives from witnessing the troubles, failures
or humiliations of others).
If, however, you have already made the recent purchase of a historic home, I recommend you skip this article in favor of reading any other section of this paper… even the obituaries.
First, let's review "George Washington Slept Here," a 1942 comedy movie based on a hit Broadway play. It stars comedian Jack Benny, Ann Sheridan and Hattie McDaniel, who is famed for her Academy Award winning role in Gone with the Wind.
When Bill and Connie Fuller (portrayed by Benny and Sheridan) are forced from their Manhattan apartment because their pet dog Terry (aka Toto from the Wizard of Oz) destroys an expensive rug, antique collector Connie—to her husband's surprise and chagrin—buys a dilapidated, 200 year-old country house that George Washington purportedly slept in.
Slapstick hilarity ensues as the couple struggles to address desperately needed but seemingly endless home renovation needs while striving to avoid bankruptcy and foreclosure.
This movie is strong with schadenfreude and made me laugh out loud. Apparently I never tire of watching Jack Benny unexpectedly fall through rotten flooring, even though this would be horrific in real life.
A few years later, in 1948, the comedy film "Mr. Blandings Builds His Dream House" was released. The movie, which stars Cary Grant and Myrna Loy, is based on a true story that was turned into a bestselling 1946 novel, and the film was a box office hit upon its release.
The plot is similar to "George Washington Slept Here," except this time it's the husband's bright idea to purchase a historic home. Jim Blandings (Cary Grant), is an advertising executive who lives in cramped
quarters with his wife Muriel and two daughters in a tiny New York apartment with one small bathroom.
Muriel wants to knock out a wall and remodel their apartment for $7,000 (about $80,000 in today's money), but Mr. Blandings balks and instead gets excited to purchase and "fix up" a dilapidated, leaning, nearly 200-year old farmhouse on 35 acres in Connecticut.
The couple subsequently learns that the Revolutionary War era home is structurally unsound (which anyone but them could clearly see with a single head-tilted glance) and must be torn down.
Already invested and committed, the Blandings react by hiring an architect to design and supervise the construction of a new home.
This results in mounting pressure and skyrocketing expenses. According to Wikipedia: "From the original purchase to the new house's completion, a long litany of unforeseen troubles and setbacks, including digging a well, beset the hapless Blandings and delay their moving-in date," causing Mr. Blandings to seriously question why he ever wanted to live in the country in the first place.
Do you see the real estate theme emerging here? Either way, let's consider one final exhibit: the 1987 romantic comedy "Baby Boom," staring Diane Keaton.
Keaton plays J. C. Wiatt, a driven Manhattan career woman who, despite her summa cum laude Ivy League MBA education and shrewd business acumen and experience, reacts to a series of unforeseen circumstances by deciding to trade her yuppie New York City ways—and her glass, leather and chrome-filled high rise apartment—for an old Vermont country "estate" on 60 some acres, which she buys sight-unseen and without inspection.
She subsequently discovers that the country house is riddled with unexpected problems including a bad roof, a dried up well, and failing plumbing and heating, which drive her to the edge of a nervous breakdown.
While all these movies have Hollywood happy endings, it seems people have an enduring fascination with the trials and tribulations of those who purchase and love older homes, which often require ongoing love and attention. This theme has been the basis for bestselling novels, popular Broadway plays, and numerous box office hit films.
And the fascination continues with no end in sight. Consider that "Mr. Blandings Builds His Dream House" has already been remade twice, first in 1986 as "The Money Pit," starring Tom Hanks and Shelley Long, and again in 2007 as "Are We Done Yet?" starring Ice Cube.
So what's the bottom line?
President Harry S. Truman once said, "It's a recession when your neighbor loses his job; it's a depression when you lose your own."
Similarly, as a homeowner, it's only schadenfreude and humorous when it's someone else—not you—who is struggling to maintain budget, dignity and sanity while stepping through rotted floorboards and making seemingly unending home improvements.
Many of us—especially in New England—are drawn to historic homes, which can be beautiful, alluring and unique. But acknowledge that historic homes can also require unconditional love and ongoing maintenance. Remember that "Mr. Blandings Builds His Dream House" was based on a true story. In that story, Mr. Blandings' friend and lawyer chastises him for buying with his heart rather than his head.
Historic homes can offer charm, character and history that many find lacking in modern construction, but if you want your historic home story to have a happy ending, don't be a reactionary buyer, like the characters in these films. It's easy to fall in love with a historic home, but use your head as well as your heart. Expect the unexpected when looking to invest in a historic home. Maintain a budget for things like replacing old roofs, furnaces and more. And before buying a historic home, be sure to retain a qualified home
inspector who has experience with older houses. Don't be afraid to shop around before choosing an inspector. My favorite inspectors also have prior backgrounds as builders.
If you need help buying or selling a home, historic or otherwise, give me a call. My job is to turn "This Old House," into "This SOLD
House!"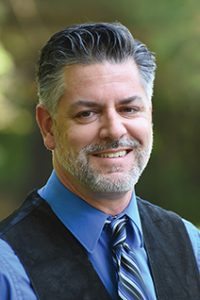 Brent Metzger is a Realtor® with Roche Realty Group in Meredith. He can be reached at (603) 229-8322 or brent@rocherealty.com. 
To learn more about the market for new and historic homes in the Lakes Region, visit www.Rocherealty.com.