Flooding, Forest Fires, Heat Waves, Tornados, oh my! The recent stretch of weather has certainly been at the forefront of the news this year. And, if you've been outside the past few months, the haze and the scent of smoke serve as a constant reminder that our neighbors to the north are experiencing the worst fire season on record. But what does this have to do with real estate?  
The intertwined insurance and banking sectors are witnessing unprecedented challenges due to escalating climate risks. Insurers are retreating from areas considered high-risk due to increased weather-related disasters, a trend affecting property values and reshaping population distributions. Amid these changes, how does New Hampshire rate among other coastal states?
Climate Change: Man-Made or Cyclical
The reality is, whether climate change is primarily driven by human activities or is part of the earth's natural climatic cycles, its impacts are being felt strongly either way. Unpredictable and increasingly severe weather patterns have caused disruptions across various sectors, with insurance being one of the most affected. However, it's important to note that increased population growth in areas prone to climate-related risks plays a significant role in the increase in property damage.
The Exodus and Its Domino Effect:
Historically, insurance companies have relied on past data to predict future risks. But the growing unpredictability associated with climate change has thrown this traditional model off balance. As a result, many insurers find themselves confronted with a deluge of claims that puts immense pressure on their financial stability. This has led to an exodus of insurers from states like California and Florida where severe climate-induced disasters are becoming increasingly frequent.
This is also impacting the citizens in these states as even here in our office, we have sold many properties to families relocating from California and Oregon due to the increased frequency of wildfires. Others added that their motivation was high crime and homelessness. While California has been hit hardest by this exodus, states like Florida and the Carolina's are seeing massive migration to their states as they have favorable weather a majority of the year with relatively low rates of wildfires.
But with the rate of weather-related disasters and increasing temperatures, will these states soon see an exodus as well? This year is predicted to be a particularly intense hurricane season, particularly in the Gulf where some areas are seeing water temps in the 90s.
Banks are not immune to these changing tides either. Financial institutions depend on insurance when providing loans, particularly for mortgages where the property itself serves as collateral. If insurance becomes unattainable, banks deem it too risky to lend against these properties. This reluctance from banks to finance uninsured properties could significantly deflate property values in high-risk regions. Prospective buyers may find it challenging to secure loans, reducing demand and driving down prices. This will only add to the number of people needed to relocate to find homes that are not only affordable but that can be financed and insured.
Climate change poses significant challenges to the insurance industry due to its influence on the frequency, intensity, and unpredictability of extreme weather events. Let's explore how climate change impacts insurance companies:
Increased Claims: More frequent and intense weather events like hurricanes, floods, wildfires, and heatwaves lead to increased claims for property damage. These impacts can strain the financial resources of insurance companies as they pay out more in claims.
Uncertainty in Risk Assessment: Insurance companies rely heavily on historical data to predict future risks and set premium prices. However, climate change introduces a high degree of uncertainty, making it difficult to predict future weather patterns based on past data. This can make risk assessment and premium pricing more challenging and less accurate.
Geographic Shift in Risk: Climate change alters the geographic distribution of risk. For example, areas previously considered safe from floods or wildfires may now face these risks due to changing weather patterns. This can change the landscape of insurable properties and make certain regions uninsurable due to the high risks.
Increased Premiums: To cope with the increased risks and claims, insurance companies may need to increase their premiums. This could make insurance less affordable for many people and result in a higher number of uninsured or underinsured properties.
Insurer Solvency: In extreme cases, the increased claims due to climate change could threaten the solvency of insurance companies, particularly if they have not adequately factored climate risks into their pricing and risk management strategies.
Regulatory Pressure: Regulators and rating agencies are increasingly requiring insurance companies to factor climate change into their risk models and disclose their exposure to climate-related risks. This can increase the regulatory burden on insurance companies and require them to make changes to their business models.
New Hampshire's Emerging Appeal:
Against this backdrop of increasing uncertainty and retreat, New Hampshire emerges as a beacon of resilience. Known for its stable economy and breathtaking landscapes, it offers a lower climate risk profile, making it attractive to both insurance companies and banks.
New Hampshire isn't entirely immune to the impacts of climate change, but its risks are markedly lower than those of other coastal or fire-prone states. New Hampshire's coastline is relatively small and even when hurricanes make it this far north, the intensity has been greatly reduced making them more of a rain event.
This relative climate stability and the efforts to improve climate resilience make the state an appealing prospect for financial institutions and insurance firms. This also serves as a testament to New Hampshire's record of responsible forest management. While we are one of the most forested states, historically we have very few out-of-control forest fires.
Reshaping Property Values and Population Distribution
The stability and appeal of New Hampshire doesn't only attract insurers and banks, but also residents seeking more predictable living conditions. This trend could stimulate the local real estate market, potentially driving up property values. This is a stark contrast to regions experiencing insurer retreat and banking caution, where property values may be in a downturn.
However, New Hampshire faces challenges too. Changes in weather patterns may impact winter activities and local agriculture. But compared to other regions, these risks are currently less severe.
The Appeal of Property Ownership in New Hampshire
Competitive Real Estate Market: The presence of multiple insurers and willing lenders makes New Hampshire's real estate market highly competitive. This competition can result in more favorable terms for buyers, including lower insurance premiums and attractive mortgage rates.
Quality of Life: New Hampshire boasts a high standard of living, with top-rated schools, quality healthcare, and a vibrant economy. The state's low crime rate and natural beauty, including its mountains, lakes, and coastlines, make it an appealing place to live.
Outdoor Recreation: New Hampshire's outdoor activities are a significant draw for many. There's always something to do from skiing and snowboarding in the winter to hiking, fishing, and boating in the warmer months.
Tax Advantages: New Hampshire is one of the few states with no income tax and no sales tax, which can result in significant savings for residents.
Community Spirit: New Hampshire's towns and cities are known for their tight-knit communities and active civic participation. This strong sense of community can make the state a welcoming place for newcomers.
The impact of climate change on the insurance and banking sectors is driving a shift in property values and population distribution. Amid these shifts, New Hampshire's lower climate risk profile, combined with its inherent advantages, makes it an increasingly appealing option for property ownership.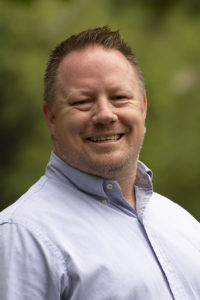 This article was written by Randy Miller. Randy is a sales associate at Roche Realty Group with offices in Meredith and Laconia, NH, and can be reached at (603) 279-7046. Please feel free to visit www.rocherealty.com to learn more about the Lakes Region and its real estate market